When it comes to upgrading or remodeling a home, homeowners should ask themselves two questions before starting any home improvements. First, will this project suit my needs? And second, will it add resale value to my home? These questions are equally important because every homeowner wants to be comfortable in their own home. Yet, no one wants to spend a large chunk of money if they can't recoup a good portion of the cost one day. That's why being strategic about your upgrades is vital. 
One way to add resale value to your home is by installing heated floors. In fact, the words "heated floors" are enough to make any buyer look twice at a home listing or an open. Plus, they're a great upgrade in any bathroom remodel thanks to their ability to warm up inherently cold flooring like tile and stone and even other floor covers that aren't always considered cold but can be if they're on a ground floor like wood floors. Every homeowner wants to be comfortable in their own home. Radiant floor heat is truly "the gift that keeps on giving" — for current and future homeowners.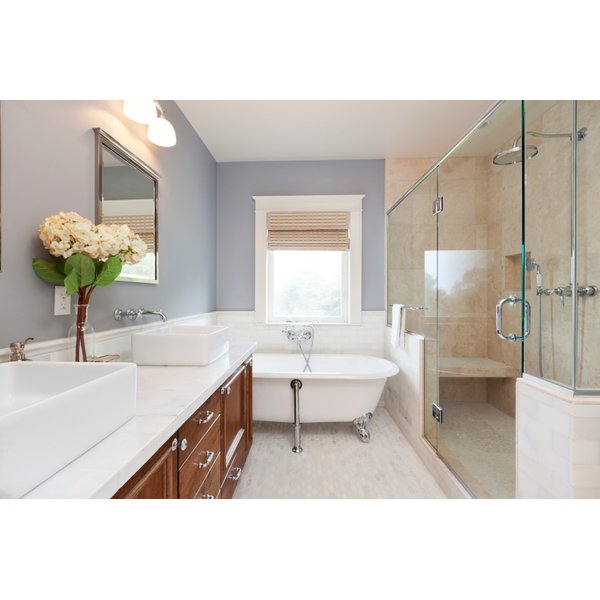 Is Floor Heating Worth It? What's the ROI? 
In short, if you already have plans to replace the flooring in a room, then installing in-floor heating is definitely worth it. These radiant heating systems must be installed under the flooring, which means the best time to install heated floors is when you're updating the flooring anyway. Electric floor heating is the top choice for remodeling projects because of its ease of installation and ability to tie into the home's existing circuit. There is also a floor heating system for all flooring options. Heated floors deliver a good return on investment for three primary reasons. 
Sunroom Remodeling with floor heating under tile
1. Heated Floors Deliver Comfort/Luxury
Comfort is the most obvious reason. You'd be hard pressed to find a homeowner who wouldn't appreciate the comfort that comes along with heated bathroom floors. Heated floors give any room the added boost it needs to knock that chill off the flooring and raise the temperature in the room to a more comfortable level. Whether that's under bathroom floors or in a kitchen, basement or room above the garage, radiant floor heat delivers comfort like none other. It also exudes luxury, making a floor heating system an in-demand feature in any home. 
2. Selling a Home with Heated Floors Offers Incentive
When it comes to resale, the term "heated floors" carries its own secret meaning: Luxury. Generally, if you spot "heated floors" in a home's description, you can presume you're looking at a luxury home. Therefore, if you're selling a home with heated floors, be sure to call them out — you may get a few more showings because of it. Your "luxury home" might even land a higher offer because of them. 

3. Heated Flooring Offsets Install Costs with Energy Efficiency
Finally, the most tangible way that in-floor heating saves homeowners money is by saving energy. Radiant heated floors are virtually 100 percent energy efficient because of the way they operate. Unlike forced-air systems that blow heated air through vents, electric floor-heating systems quietly radiate heat upward through the flooring. Because there are no vents, there is nowhere for the heat to escape. 

A programmable thermostat can help support energy efficiency by ensuring that the system is only on when it's in use. By scheduling the times that you typically use your heated floors, you can program your thermostat to turn on and off — or up and down — accordingly. 

When heating systems are not laid out correctly or simply not working as designed, homeowners may spend an exorbitant amount of money trying to heat an area that just won't balance out with the rest of the house. In these cases, radiant heat is a great supplement that can provide the additional warmth needed while eliminating the need for your HVAC system to work overtime to heat the cold area. In turn, this saves money on utility bills. For instance, a family in Greer, S.C., was able to cut their gas bill in half once they added radiant floor heat to their two-story family room, which was always cold on the first floor and hot on the second.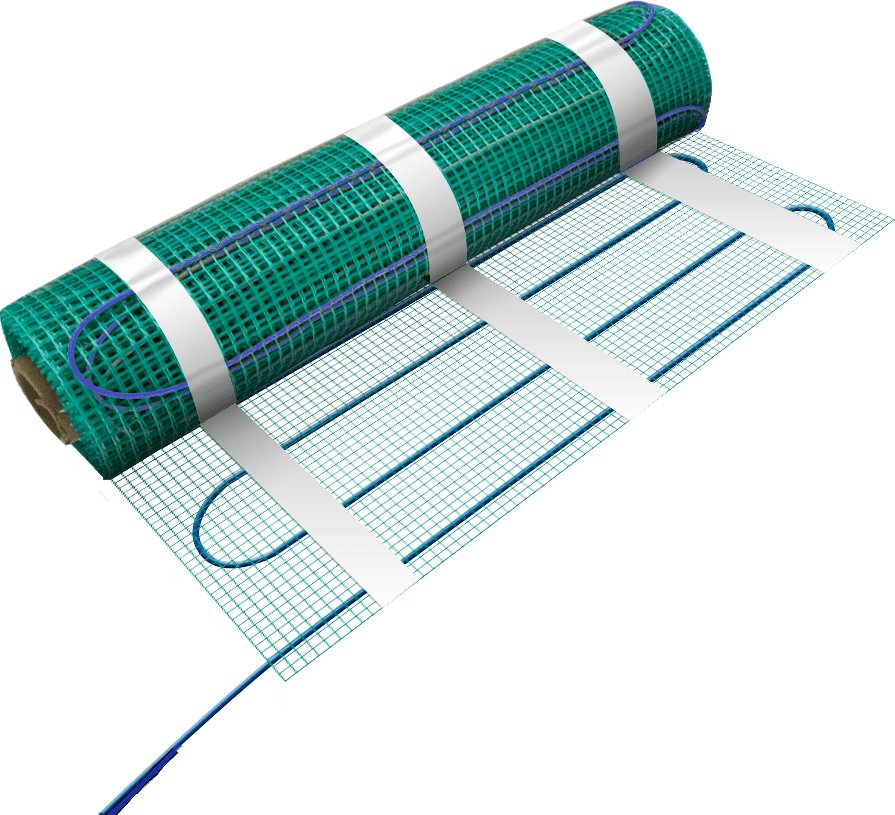 Increase your Home Value with Floor Heating in a Kitchen or Bathroom
The kitchen and bathroom are the most popular rooms to install heated floors. They're most likely to feature tile, which is inherently cold to the touch. Plus, they are high traffic areas, which means comfort is of the utmost importance. Therefore, when completing a kitchen or bathroom remodel, it's always a great idea to consider in-floor radiant heating. You might be surprised to learn just how affordable heated floors are. 
A mid-sized kitchen is approximately 300 square feet. Assuming about half the space is taken up by cabinetry and appliances, it would cost $740 for TempZone™ Cable with a Prodeso Installation Membrane to heat the remaining floor space. 
A typical master bathroom is 160 square feet. If 30 percent of the room is taken up by cabinetry, a toilet, and tub and/or shower, the remaining heatable space is 112 square feet. A TempZone™ Cable system with a Prodeso Installation Membrane would cost $510 for this space. 

In general, the in-floor heating cost is between $10-$12 per square foot, but they can be less or more depending on the size and complexity of layout of the project. The cost to operate a radiant heating system also varies, but it typically only costs pennies a day. For instance, if a floor-heating system in an average-size master bathroom ran 8 hours a day, it would only cost $0.09 a day, on average.  

To find out how much it would cost to heat your particular space, check out the WarmlyYours Radiant Heat Cost Calculator and Operating Cost Calculator. 
---
Tell us About your Project
Our team of Radiant Experts is ready to help! Just tell us a little about yourself and your project to get started.
---
Did you find this post helpful?
Let us know by giving it some applause.
---
---