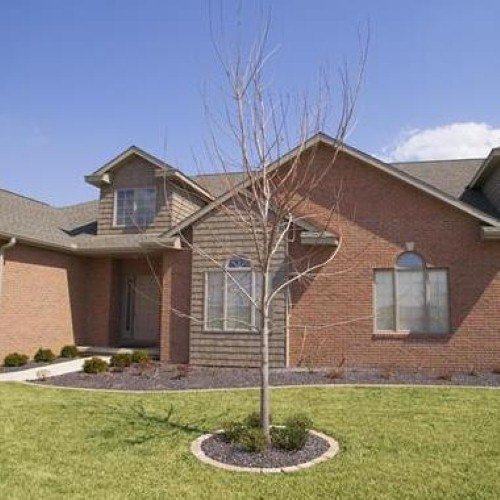 So you're selling your home. Whether it's your first house and, with a growing family, you're looking to move into a larger home or perhaps the kids have flown off to college and it's time to downsize into something cozier, you're sure to be in need of a few tips for getting the most money out of your home sale.
So where do you start? There are numerous ways you can improve your home's resale value, but consider these three spots first.
1. Pull on the gardening gloves
It's commonly said that the most important thing a seller can do to improve the resale value of his or her home is spruce up the exterior of the home. Landscaping is a huge help, so grab the pruning shears and give your shrubs a cleaning up. While you're at it, add a few plants into the mix. A flowering shrub here or there can really beautify a walkway. Even consider planting a tree. Potential homeowners are sure to love seeing a tree in its beginning stages - it will allow them to imagine watching it grow in their new home.
While you're in the process of trying to sell, keep your lawn mowed and your yard free of clutter. Any older or junky cars your kids might be driving around you may want to garage or park down the street a little ways. If you're planning ahead in the spring for a summer sale, why not cultivate a garden? Laying down some fertilizer is sure to pay off.
2. Take the green initiative
Green homes are more than just a trend right now - they're just as money-saving as they are earth-friendly. Making your home greener is a great way to increase its resale value. Consider installing energy-efficient windows and redoing your insulation for maximum electricity savings.
One major green step you can take is to have radiant heat installed in your home. Radiant floor heating is a green and eco-friendly way to warm your house during the autumn and winter. Radiant heating systems fit comfortably below your floor - compatible with a variety of materials - and uses entirely natural convection currents to keep your rooms warm.
3. Be cosmetic
Sometimes a new coat of paint is simply your best option. Give several of your rooms a perky and stylish new color, but also consider your home's exterior. Although it can be expensive to repaint, the exterior of the house is one of its most important features. A good cleaning and new paint job could make a world of difference.
---
Tell us About your Project
Our team of Radiant Experts is ready to help! Just tell us a little about yourself and your project to get started.
---
Did you find this post helpful?
Let us know by giving it some applause.
---
---