If the popularity of shows like HGTV's Flip or Flop" are any indication, it's clear that homeowners are more interested in renovation projects than ever before. And considering the fact that more homeowners are choosing to stay in place rather than move, knowing the best ways to renovate a home is key. So what's the secret to flipping a home for profit? It's knowing how to get the best return on investment.
Whether you're "flipping" a home or simply investing in your own home, these are the 13 renovations with the highest ROI, according to a Remodeling report.
1. Insulating the attic.
Believe it or not, the renovation that recoups the most value is insulating your attic. Adding fiberglass insulation to the attic recoups nearly 108 percent of the cost, so you'll actually make money by completing this renovation.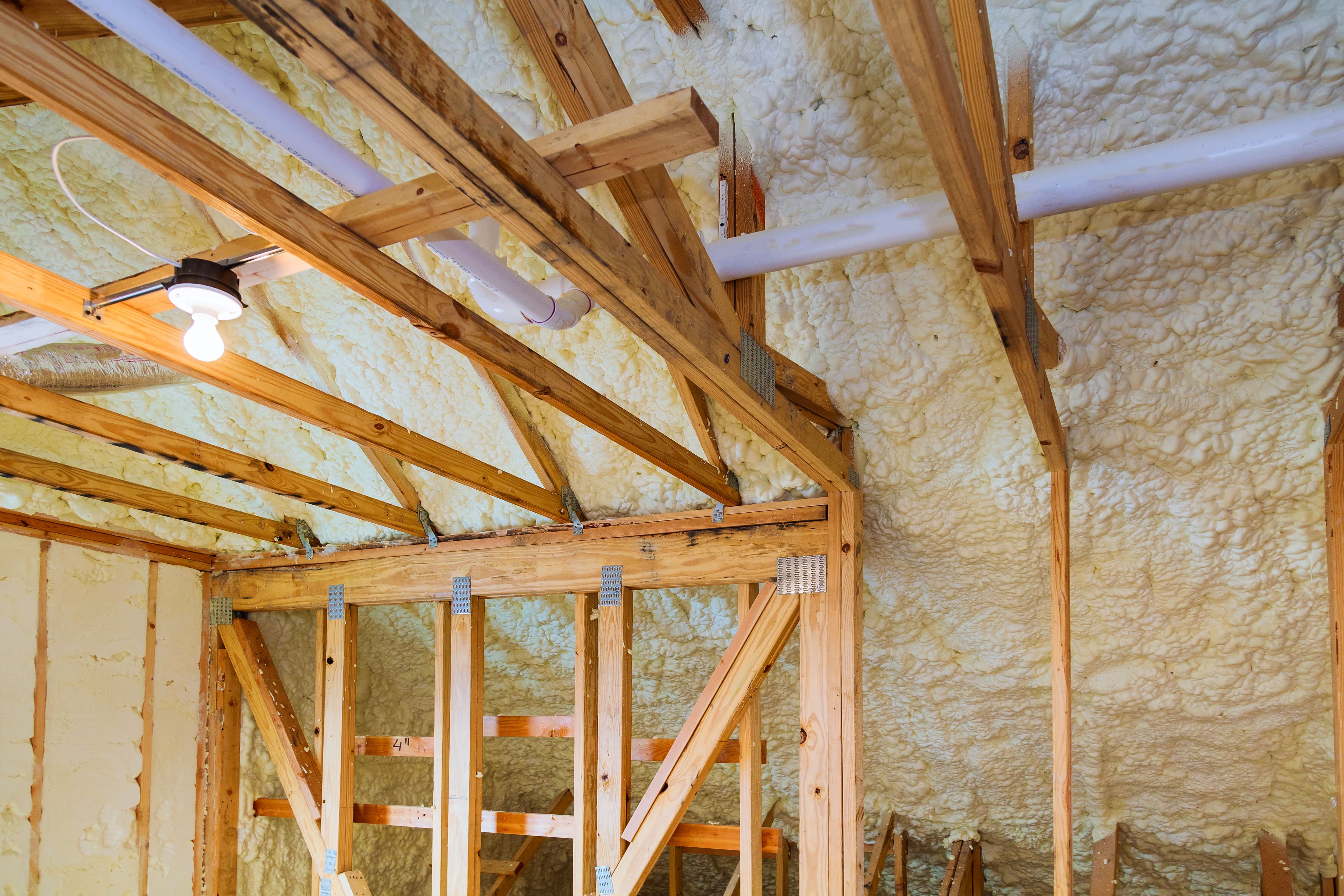 2. Updating the entry door.
Replacing an older entry door with a new steel door is another great investment choice. It recoups 91 percent of the cost and is an easy and quick project to complete.
3. Adding stone veneer to the outside of the home.
The outside of the house is just as important as the inside. That's why upscale materials like stone are such a good investment. By adding manufactured stone veneer to the exterior of your home, you can recoup 89 percent of the cost.
4. Remodeling the kitchen.
Whether your kitchen needs a major overhaul or some minor updates will determine the kind of return on investment you get. A major kitchen renovation recoups about 65 percent of the cost, whereas a minor kitchen renovation recoups 80 percent of the cost. That puts a minor kitchen renovation in the No. 4 spot for the highest return on investment. With this information in mind, homeowners should be smart about how they update their kitchens to make sure they get as much back as possible. The kitchen is one of the most important rooms in a home, so it's important that it be updated. Being smart about the materials you choose will ensure you end up with a beautiful, functional kitchen without overspending.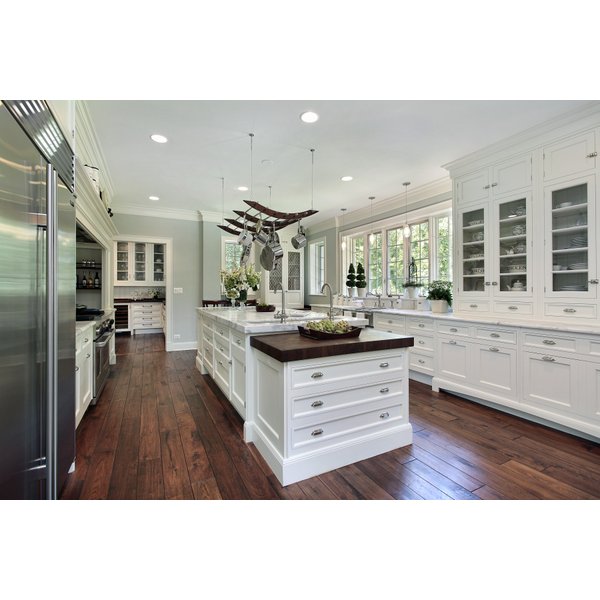 5. Updating the garage door.
An old garage door makes any home look dated. Dents and scuffs from years of use are all too visible, making this an important piece to update. By replacing the garage door with a new one, you can recoup 77 percent of the cost.
6. Replacing the siding.
Similar to the garage door, nothing stands out more than worn, discolored siding. By replacing the siding, you can recoup 76 percent of the cost and make your house look brand new again.
7. A home addition.
Though putting a two-story addition on a home is the most expensive remodeling project of the bunch, it carries a lot of value. This renovation offers a 71 percent return on investment. In parallel, adding a master suite, family room, bathroom and deck offer significant value as well. A master suite addition recoups nearly 65 percent of the cost; a family room addition recoups 69 percent of the cost; a bathroom addition recoups almost 54 percent of the cost; and adding onto a deck recoups 65 percent (for composite material) and 71.5 percent (for wood material).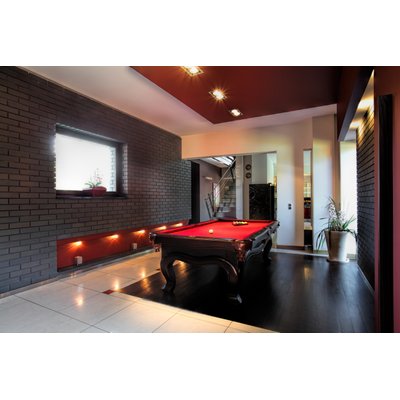 8. Finishing/remodeling the basement.
The value of a finished basement is priceless to homeowners looking for extra space. So it's no surprise that this project offers a good return on investment. Basement remodels typically recoup 70 percent of the cost.
9. Replacing the roof.
Replacing the roof might not be the most exciting project, but at least it recoups a lot of its value. You get almost 69 percent of the cost back when you make this investment.
10. Remodeling the bathroom.
We've heard it time and time again - the most valuable rooms in a home are the kitchen and the bathrooms. Remodeling a bathroom isn't cheap, but it does offer a decent return on investment at nearly 69 percent.
11. Implementing universal design in the bathroom.
As the baby boomer population ages, universal design is becoming more and more in demand. Universal design means that a room is designed so that it is easily accessible by people of any age, size and ability. This is especially helpful in the bathroom, where curbless showers make bathing easier. A bathroom that implements universal design concepts will recoup about 68 percent of its cost.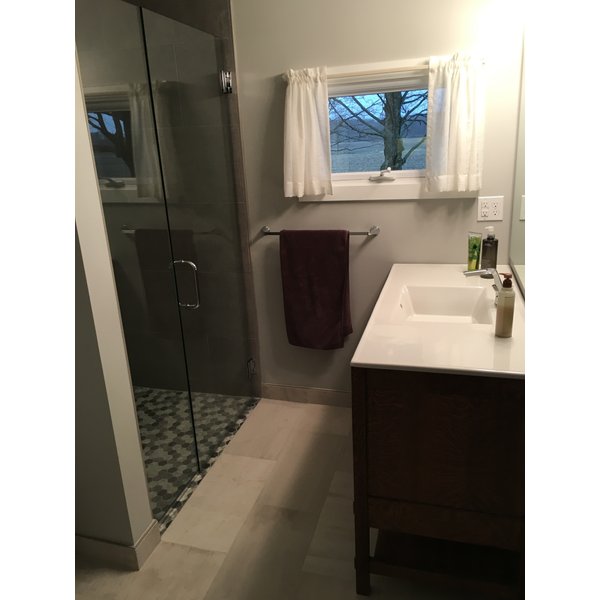 12. Installing a backyard patio.
If your home doesn't offer an outdoor entertaining space, you should consider installing a patio. Within this space, you can install an outdoor kitchen area, fire pit and pergola to make spending time outside just as enjoyable as spending time inside. This project recoups nearly 55 percent of its cost.
13. Installing a backup generator.
Although this isn't something you or your guests can see every day, a backup generator will be a godsend when the power goes out in the middle of cooking dinner. Another plus – a backup generator recoups 54 percent of its cost.   
By knowing the return on investment for various home renovation projects, you can make the most informed decisions when choosing which projects to tackle and how much to invest in your own home. For more information, read the full Remodeling article here. 
---
Tell us About your Project
Our team of Radiant Experts is ready to help! Just tell us a little about yourself and your project to get started.
---
Did you find this post helpful?
Let us know by giving it some applause.
---
---