When it comes to flooring, we are big supporters of "green" products. Being an energy efficient company, WarmlyYours encourages everyone to look into alternatives to commercial flooring surfaces that are eco-friendly. Here are just a few green-flooring options for you to consider: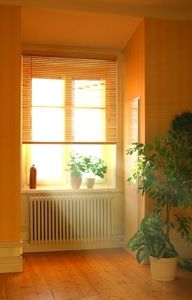 Reclaimed wood: During a home remodel there is often wasted wood. Instead of tossing it into the trash, why not use it as a flooring surface? Not only does reclaimed wood eliminate the need to chop down trees, but it also creates an authentic and unique style in your home. Complete the look with eco-friendly stains and finishes. And, by installing our TempZone™ Radiant Floor Heating system you can be even more eco-minded and energy efficient.
Natural Stone: Natural stone is one of the best environmentally friendly floor surfaces to install in your home. Not only is it reasonably priced but also homeowners love the distinctiveness and customization of stone floors. Natural stone flooring is also anti-microbial, which means it is inherently resistant against mold and mildew.
Cork Floors: Cork floors create a smooth and warm surface that is comfortable underfoot. The flooring requires minimal upkeep and is very versatile. The natural anti-fungal, anti-microbial, and hypoallergenic properties of cork make it ideal for areas like your kitchen and your bathroom.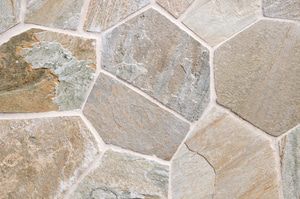 Recycled Glass Tile: Tile flooring made from reused glass as well as other materials is becoming an increasingly popular eco-friendly option. Along with the benefits of being easy to clean, impervious to scratches, stains, and heat, this flooring surface also reduces the amount of waste that is sent to landfills.
Eco-friendly carpet: Many homeowners love carpeted floors because of their sound absorption and warm comfort. Yet some carpets destroy the air-quality of your home with noxious chemicals, dust, and allergens. Eco-friendly carpeting is a great solution to this problem! When looking for the right "green" carpet material, seek out recycled fiber carpeting or purchase from an earth-friendly business to ensure that the air quality isn't compromised. You can also look at the rating system of the carpet, adhesive, and paddings for low VOC content, and those that pass certain requirements are given their 'Green Label.
There are numerous eco-friendly floor coverings to choose from and those listed above are just a few of your options. We hope that with this knowledge, you can easily move forward and design your future home remodels with materials that fit your healthy "green" lifestyle.
---