Today's homebuyers are a younger generation who are extremely tech savvy. Growing up with smartphones, tablets, apps, and Google, they want to use technology both to find their dream home and then to integrate the home itself.
A recent survey by Better Homes and Gardens Real Estate showed that 77 percent of Generation X and Generation Y homebuyers want their home equipped with the technological capabilities they have grown accustomed to.

The new generation of homebuyers "are rewriting the rules to home ownership and reinterpreting traditional norms to better fit their values", said Better Homes and Gardens Real Estate.
In the past, first time homebuyers were young married couples but, today; single women make up a large percentage of first time buyers along with the always-connected mobile professional. As the homebuyer evolves so does the home.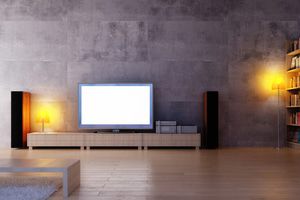 Here are 5 major things you can expect to see in today's homes and in the years to come: 1. Man Caves and Smart Homes

The 'man cave' or media room is where buyers prefer to have high tech equipment to enjoy and entertain their guests. This room typically has a large screen television with surround sound, the most up-to-date A/V equipment, large comfy lazy boy chairs, and theatre lighting.
2. Amazing luxury walk-in Closets

The walk-in closet is a must-have on many buyers' wish lists. Some homeowners are paring down a four-bedroom home to a three bedroom by transforming one bedroom into an oversized walk-in closet. Since 2008 this has become a huge trend and is here to stay.
3. Home Offices

A home office usually tops a buyers' wish list. Depending on the number of bedrooms, some will create an office out of a spare bedroom. Adding a desk, shelving, and cabinets is a quick and inexpensive remodel, and keep in mind that this space can easily be transformed back into a bedroom if needed.
4. Hardwood Floors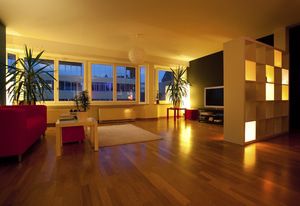 Although wall-to-wall carpeting was very popular in the 50's and 60's, these days most buyers prefer hardwood floors. Carpet was used in most homes because it reduced the heating bill. But today, along with the preference for hardwood flooring, radiant heating has become a favorite addition to new or recently remodeled homes. Radiant heat can be installed underneath the hardwood floors and has also been shown to reduce monthly heating bills. Heat radiating up from the floor warms the people in the room rather than the air making it more efficient than forced air heating.
5. Urban Homes with Amenities

While opting for city living from big cities, like Chicago and New York, to smaller urban areas, like Baltimore or San Jose, buyers are looking for active lifestyles and opportunities to socialize. They want places that offer amenities such as a full-time concierge, full-service exercise room, an in-house spa, or business center.
Although the world continues to evolve and change dramatically, as it has over the past 30 years, some things will never change. People will always need a place to lay their heads and rest at night. Now that place is even more a reflection of the buyers' lifestyle choices.
Like this post? Subscribe for regular updates
Make sure you don't miss out on the latest news in radiant heating by subscribing to our blog. We'll send you an email with links to the newest posts from WarmlyYours.
We won't share your information and you can unsubscribe at any time with a single click.
---
Did you find this post helpful?
Let us know by giving it some applause.
---
---