Our talented and hard-working friend, Rob Robillard of A Concord Carpenter, recently wrote a review of our towel warmer that we are really proud of! Rob, being from good ole' Massachusetts, understands the value of warm radiant heat as the winter begins to emerge in the New England area.
We encourage you to take a couple of minutes to read his review of our towel warmers, and let us know if you can resonate with him; that a warm towel on a cold morning really does add tranquility to the start of your day.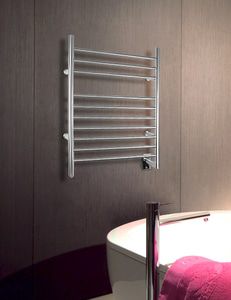 Excerpt: I woke up this New England morning, to a cold house. Blame the Ole Yankee for the lack of heat: I refuse to turn on the furnace until at least November. As I do every fall morning I sprinted to the shower to escape the cold!
Whether it's to relax after long hard day, release stress, wake up in the morning or just to unwind: for many of us the bathroom is a place of escape. A hot shower has always been my escape.
My problem this morning was once I got out of the shower I reached out and grabbed a cold, slightly damp towel! My tranquil morning shower came to a screeching halt! That's not the proper way to finish a gloriously hot and relaxing shower[...]
-----------
We are thankful for our relationship with A Concord Carpenter, and are proud to associate our name and products with his trusted expertise and reputation.
Find out more about our Towel Warmer collection, here and order today!
Learn more about Rob Robillard (A Concord Carpenter), visit here. We also encourage you to sign up for his informative trade and DIY eNewsletter, here.
---