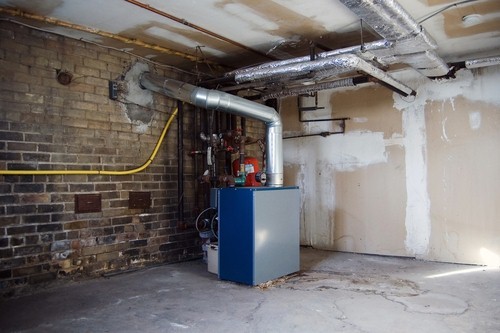 If you have a finished basement, you're probably itching to set it up with an awesome home theater or a gorgeously constructed billiards table. While furnishing any room is a blast, finished basements are meant for fun activities - and think of all that space you have to work with!
But one thing you'll want to keep in mind as you put together your new space is taking a green initiative. More often than not, it's the appliances and tools that guzzle the most energy. With carbon footprints growing throughout the United States, everyone needs to do his or her part for a more sustainable future. So, if you've already taken the green plunge in your kitchen and living room, why not do the same in your newly finished basement?
Consider some of this advice to ensure you've got a space that's both eco- and fun-friendly.
1. Seal and insulate. Before you begin furnishing your basement, make sure your house - especially your basement and attic, which tend to get neglected - is comfortably insulated and all drafts are sealed. These contribute to some of the biggest wastes of money and electricity.
2. Go LED with your TV. Of course you'll want an awesome home theater, and luckily for you, the greenest TVs are also the best-looking. LED HDTVs use Light Emitting Diodes (LEDs) to backlight the screens, making for crisp images full of spot-on colors, shocking whites and deep blacks. They're also energy-efficient.
3. Go LED with your lighting. In fact, LED is so energy-efficient that it's prime for any kind of lighting around your home - from bulbs for lamps to overhead fixtures.
4. Get an energy-efficient air conditioner. The wonderful thing about basements in summertime is that they stay cool on their own, but for those sweltering afternoons, you may need to crack up the AC for comfort's sake. Be sure your air conditioner has a Seasonal Energy Efficiency Ratio (SEER rating) well above government standards for green savings!
5. Invest in radiant heat technology. Seasonally opposite summer is winter, when the basement can get bitterly cold. Avoid this fate by investing in eco-friendly radiant heat technology. This energy-efficient method is especially great when fitted under your floor (it's compliant with a variety of floor types), but you should also consider an Infrared Radiant Heating Panel like those produced by WarmlyYours. These glass panels are one part auxiliary heating, one part artwork and entirely sustainable.
---