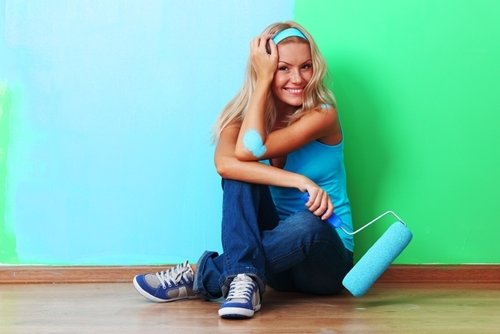 When it comes time to create a new arrangement in a room, homeowners can move heavy furnishings, install wallpaper and paint walls all with the ease of one tool - a storyboard. It helps people pull together their design plans and a get a real-life sense of what the end result of a makeover will be.
Storyboards are often used by designers to create a room's visual image from colored drawings, swatches of wallpaper and upholstery or samples of wood stains. As a decorating project progresses, it has both a decorative and a record-keeping purpose.
"A storyboard is another tool not only to present [ideas], but also to record them so it's the formal record of what's going to be done. It's part of the design process," Susan Pniewski, director of interior design with H&A Architects & Engineers in Virginia Beach, told the Virginian-Pilot.
Making a Storyboard
Before gathering their materials, home decorators should collect pictures from magazines and catalogs that may serve as inspiration for their color schemes and design style. Narrow down the choices to a particular style and color combination.
Next, come up with some adjectives and elements that describe how the room will look and the atmosphere that you want to create. It may be classic and elegant in a bedroom or cozy and comfortable in a family-friendly den.
Decor Includes Function
This is also a good time to address functional issues, including the right choices for flooring and architectural features that will become permanent features of a room design. For instance, homeowners may want to address heating issues, which can be accomplished at the same time they choose new floors.
Electric in floor heating, which is based on radiant heat that doesn't require an air duct system, gives home decorators an opportunity to arrange furniture without worrying about whether heat is being blocked. The warm floors will deliver warm air uniformly throughout the room regulated by an electric switch.
Details of the Plan
For homeowners who like to focus on details, a scaled plan drawn on graph paper will show precise furniture placement in relation to doors, windows and other permanent features. Cut-outs of furniture can be arranged on the board. For a 3-D effect, miniature versions of furniture can be constructed for the room design from foam core or craft materials.
Finally, take note of how much paint, fabrics or other materials are needed to decorate the room and keep this list with the storyboard to take during shopping.
---
Tell us About your Project
Our team of Radiant Experts is ready to help! Just tell us a little about yourself and your project to get started.
---
Did you find this post helpful?
Let us know by giving it some applause.
---
---