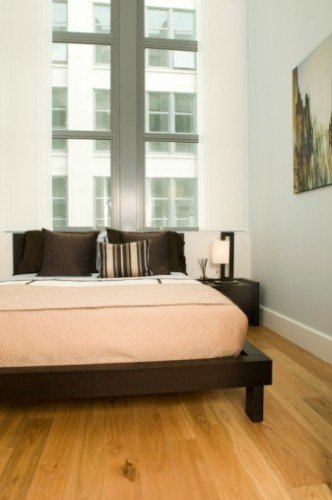 It's not uncommon to come across clients who have a taste for modern decor as an interior designer. In the 21st century, many homeowners have fallen in love with the idea of developing a contemporary master bedroom. Although it might seem easy enough to create a minimalist, contemporary master bedroom, planning is everything when it comes to developing a cohesive look. There are many ways to make a master bedroom look chic and modern.
Use sleek decor
Better Homes and Gardens Magazine reports that one of the easiest ways to make a bedroom feel modern is to use sleek interior design tactics. This means bringing in everything from chairs with clean lines to a bed frame that has a simplistic shape with hard angles.
In any master bedroom, comfort is a priority, but it doesn't have to take away from the interior design. For instance, you can install Lava Glass Infrared Radiant Heating Panels on the walls to create additional warmth while adding to the aesthetics of the room. These panels can even come with lighting to provide a soft glow near the bed for late-night reading.
Think neutral
When it comes to color patterns for modern interior design, the formula is simple - neutrals. This means embracing black, white and every shade of gray in between. Better Homes and Gardens Magazine states that using a color combination composed of one or two of these hues (black and white, for instance) can quickly create an elegant look.
While it may seem boring to only go with neutrals, this design tactic can go a long way when incorporated into patterns and textures. For instance, a black and white paisley wallpaper can do wonders for a master bedroom, and it certainly isn't boring.
Using unique accents
Minimalism and neutral hues are the basis of contemporary design, but knowing how to find the perfect accent furniture can prevent a modern room from becoming bland and unappealing. As an interior designer, it's up to you to find pieces that can truly make a room pop and satisfy your clients.
One of the easiest ways to do this is by bringing in lighting fixtures that incorporate unique shapes and textures. Look for out-of-the-ordinary pillows or throws to place around the room, or opt for eye-catching wall art. It's this decor that makes a contemporary room truly feel complete.
---
Tell us About your Project
Our team of Radiant Experts is ready to help! Just tell us a little about yourself and your project to get started.
---
Did you find this post helpful?
Let us know by giving it some applause.
---
---