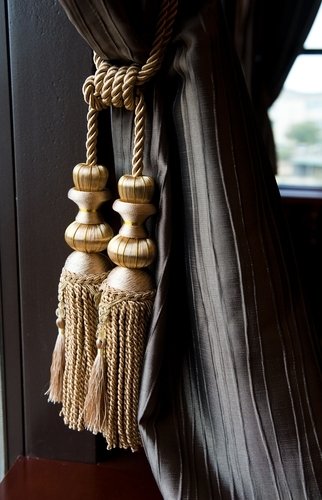 Interior designer Michelle Homme practices what she preaches to her clients. She's a fan of eclectic decor because it's the best way to combine old and new furnishings, but she's also wary of going too far in one direction.
"It's always helpful to collect a few things, but don't go overboard," Homme told the San Francisco Chronicle. "Stick to your gut. The biggest mistakes occur when you try to do something someone else is doing."
Whether they are making choices in upholstery, flooring or window treatments, Homme said homeowners have greater freedom to combine styles than ever before. She encourages them to have an open mind about including vintage pieces with modern furniture.
Eclectic, Not Haphazard
ApartmentTherapy.com pointed out that fans of eclectic decorating have to walk a fine line between skillfully mixing different textures, colors, time periods and trends and putting together a haphazard collection of furnishings with no specific theme that ties them together.
Decorating a kitchen in a period style, for instance, has to revolve around the modern conveniences and functional needs of the contemporary kitchen that homeowners have come to rely upon. There's no reason they can't have the ease of electric in floor heating, which turns on a radiant heating system with the flick of a wall switch. But they need to consider flooring selections that will dovetail with their chosen design style.
Finding an inspiration piece is a good starting point for homeowners who want to develop room designs that are highly individualized. In that way, a home will truly reflect the style of the people who live there.
When consumers go shopping, they should determine how well a unique accessory will fit their existing furniture selection. They need to ask themselves whether they really like the piece or if they chose it because it reminds them of something they saw in someone else's home.
Teaching by Example
Homme's particular passion is for vintage instruments and globes that look as if they've been plucked from a social studies class. For others with a similar interest, she suggested displaying globes by taking them off their metal bases and grouping several of assorted sizes or showing one impressive globe by itself.
As an inveterate shopper of flea markets, she advised homeowners to frequent local shops where they will find one-of-a-kind home goods. She also recommended they support the work of local craftsmen to procure items they won't find in furniture showrooms.
---
Tell us About your Project
Our team of Radiant Experts is ready to help! Just tell us a little about yourself and your project to get started.
---
Did you find this post helpful?
Let us know by giving it some applause.
---
---