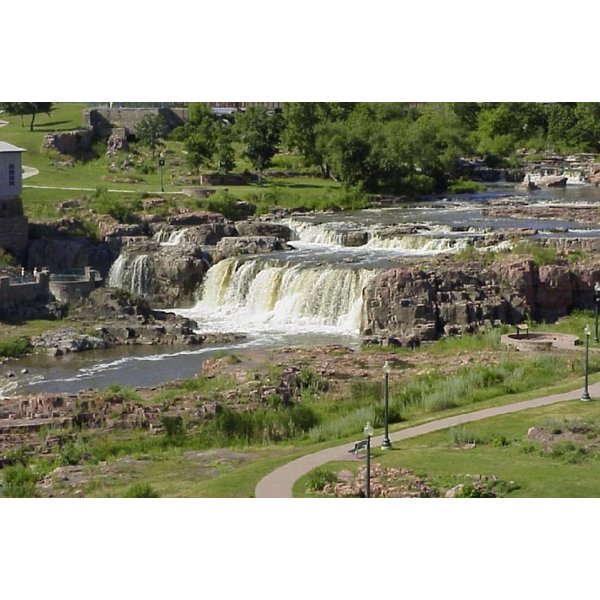 Sioux Falls is the largest city in the U.S. state of South Dakota. It also has the distinction of being the county seat of Minnehaha County, that extends into Lincoln County to the south. The history of Sioux Falls revolves around the cascades of the Big Sioux River, a tributary of the Missouri River, 419 miles (674 km) long, in eastern South Dakota and northwestern Iowa. The falls were created about 14,000 years ago during the last ice age.
Based on data from currentresults.com for over half of winter days, Sioux Falls has at least an inch of snow on the ground. Snow mostly accumulates during January. Typically, on 11 days in January the snow covering Sioux Falls gets to five or more inches deep. Snowstorms of over five inches a day normally occur a couple times a year. In wintry climates, keeping outdoor surfaces clear around your home can become a challenge, but it's one that WarmlyYours snow melting systems can easily meet head on.
Safe, More Accessible Porch with Snow Melting 
As these Sioux Falls homeowners were adding a porch 'stoop' they vaguely recalled hearing something about outdoor radiant heat on one of the home improvement shows. After doing a little research they decided it was just what they wanted to keep the porch stoop ice and snow free through the winter season. They selected a system with snow melting cable as it was reasonably priced and flexible to install. See floor plan below.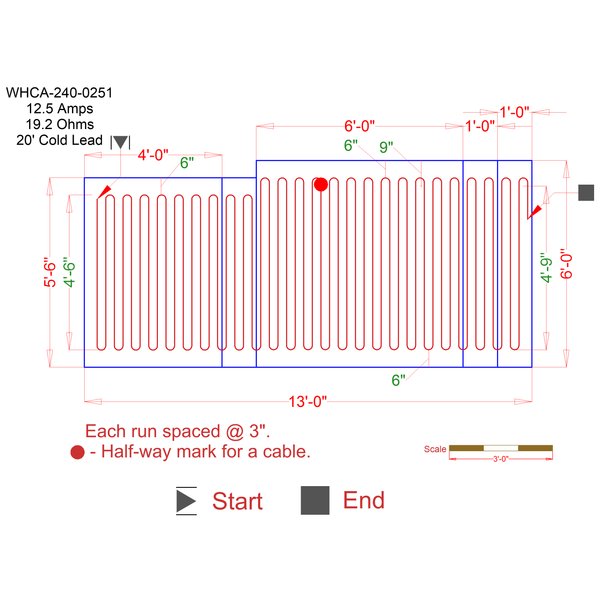 To heat just over 62 square feet of the porch stoop, the cost for the snow melting cable was $535.00 or $8.53 per square foot. Next, it was time to decide what control to use for their system that would best meet their needs and budget.
Snow Melting Controls Designed to Suit Any Lifestyle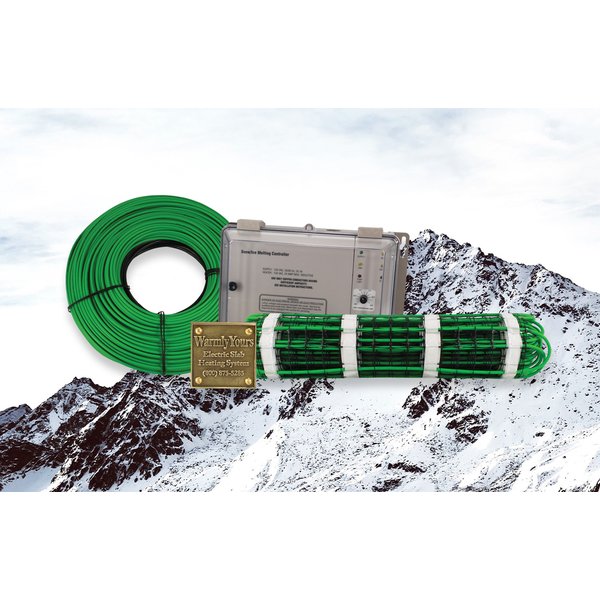 The control chosen for this project was the Snow Melt Value Control System that provides automatic operation and comes complete with Moisture and AirTemp sensors. This configurable aerial snow melting controller makes automatic snow melting cost-effective in even the smallest applications. In addition, the adjustable hold-on period (3 hours default) continues heater operation after snow stops to ensure complete melting. 
There is a wide collection of controls for WarmlyYours snow melting systems—from a manual system with a timer that will only activate when you turn it on/off, to an automatic option that will turn on when it senses that snow is falling. For more information about the variety of snow melt controls available from WarmlyYours, check out this comparison chart.
Order and Install Your System – Spring and Summer Are Best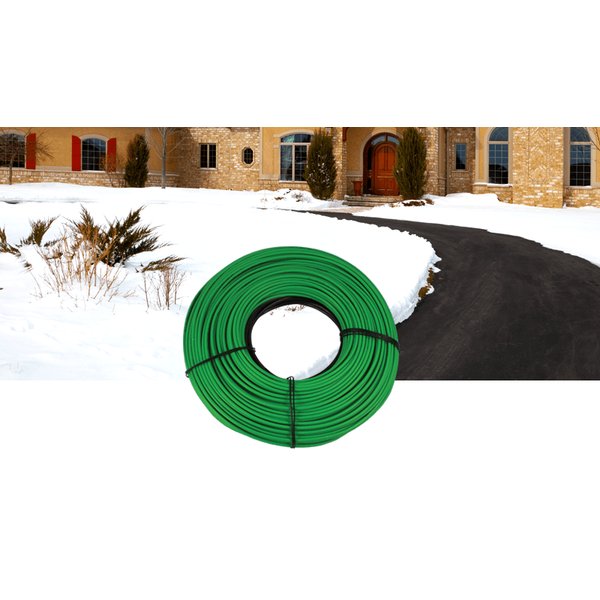 Now is the perfect time to install snow melting, so if you're curious to see what's available and/or get a quote, just visit WarmlyYours to check out our Instant Quote Tool.  To get started simply enter your project details. Be sure to get a free installation plan to ensure your snow melting project goes smoothly from start to finish. There are a variety of ways to get a custom installation plan; you can submit a floor plan online, contact a WarmlyYours sales representative at sales@warmlyyours.com or simply call 800-875-5285.
WarmlyYours snow melting systems are also ideal when you are installing or replacing a driveway, walkway, or patio and each is backed by our unbeatable 10-year warranty. Best of all, you have 24/7 access to our installation specialists. Call them with any questions at 800-875-5285. Since spring or summer are the best times to install a snow melting system, why wait? Next winter you'll be glad you installed a snow melting system to do the work for you. 
Have you already installed a snow melting system under your porch/stoop, driveway, walkway or patio? Tell us about it by sharing your story on the WarmlyYours Facebook page or tweeting us at @WarmlyYours.
---
Tell us About your Project
Our team of Radiant Experts is ready to help! Just tell us a little about yourself and your project to get started.
---
Did you find this post helpful?
Let us know by giving it some applause.
---
---