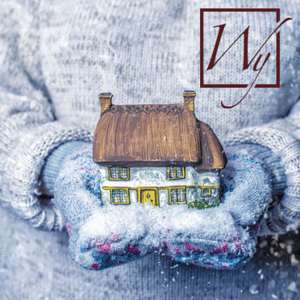 Forget falling leaves. Mother Nature seemed to skip right over them as the weather around the country took an icy, cold nose dive this week. The images of falling snow, sliding cars and feverish shoveling were a reminder to prepare your home for winter now.
"Ice, snow and wind can have devastating consequences on your home. The time to winterize is when the leaves begin to turn and not when the snow begins to fall," reminds the Insurance Information Institute in an article on winter weather preparation.
Part one of this series from WarmlyYours Radiant Heating on winterizing your home, a blog titled, "Top Ways to Reduce Winter's Wear on Your Home," looked at key ways to winterize the outside of your home including adding roof and gutter deicing system and installing snow-melting systems for driveways and walkways from WarmlyYours.
In this second installment in the series, we've gathered 11 key ways you can winterize the inside of your home and reduce winter's wear and tear on your home. If you take the time to complete these top winterizing actions, you'll enjoy a warmer, happier winter with your family and create a cozy oasis that's easier on your wallet — with fewer unwelcome surprises.
After all, "winter is notorious for busted pipes [and] … furnaces that suddenly fail to function, for instance, and winterizing your home helps prevent such unexpected surprises," Karie Fay advises in "A Checklist for Winterizing and Weatherproofing Your Home." It is a great list to check out.
"A house that isn't winterized will consume more energy, and energy costs continue to rise dramatically every year," Fay says. "Failing to winterize your house will progressively cost you more money on top of repair headaches."
Keeping your home warm, inviting and safe is a constant battle during the winter. You can add reinforcements by following these 11 tips.
1) At a minimum, set the thermostat to 65 degrees.
Why? The temperature inside your walls, where pipes and wiring are located, will remain substantially colder, so heating your home at less than 65 degrees puts you at risk for freezing pipes ⎯ a very unwelcome winter surprise. If you use a smart thermostat, you can maintain this temperature more easily because you can control the temperature of your home from anywhere with a simple, one-touch temperature change on your smartphone. It allows you to better respond to changing temperatures and weather conditions from wherever you are.
WarmlyYours' radiant heat flooring systems integrate with third-party smart thermostats, which is an extra beneficial tool to help you combat winter's cold on the fly.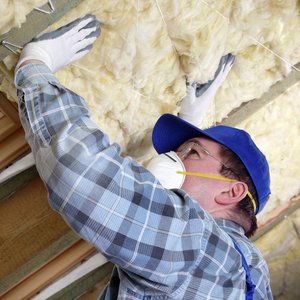 2) You can also combat freezing pipes and corral runaway heat by adding extra insulation to attics, basements and crawl spaces now. The additional insulation helps contain your heat inside the house and reduces damage to your home. The extra cost of the insulation is well worth protecting your home from potential winter damage. For example, if too much heat escapes through the attic, it can cause snow or ice to melt on the roof. Water can then re-freeze, causing more snow and ice to build up, which can create an ice dam that causes significant roof damage. In addition to regulating your temperature and insulating your home, you can also install roof and gutter deicing systems to protect your roof against ice dams.
Well-insulated basements and crawl spaces will also help protect pipes from freezing. You could also consider insulating unfinished rooms, such as garages, to keep pipes from freezing.
3) Do a check of where your water shutoff and pipes are located now. You don't want to learn how to shut the water off or find your pipes after they are frozen. Time isn't on your side! The faster you are able to shut off the water or point your plumber to the problem, the greater odds you have of preventing the pipes from bursting.
4) Install smoke and carbon monoxide detectors or check the batteries and functionality of the ones you have in place. Residential fires and carbon monoxide poisoning both increase in the winter. Protect your family.
5) Turn down the heat, emphasizes Popular Mechanics in its list "19 Easy Home Winterization Projects."
"It's easy to forget to turn down the heat when you leave the building, but doing so is one of the surest ways to save money," the site advises. "Most households shell out 50 to 70 percent of their energy budgets on heating and cooling, so why pay for what no one uses?"
The U.S. Department of Energy estimates that by turning your thermostat back 10 to 15 degrees for eight hours, you can save 5 to 15 percent a year on your heating bill — that equates to a savings of as much as 1 percent for each degree if the setback period is eight hours long.
6) If you use a fireplace as an alternative heating method, be sure to have it inspected and cleaned for proper efficiency and to rule out unsafe conditions.
7) Vacuum vents and replace furnace filters if needed.
This is one step you can eliminate if you've installed radiant floor heating. You won't have any filters or vents to check or replace.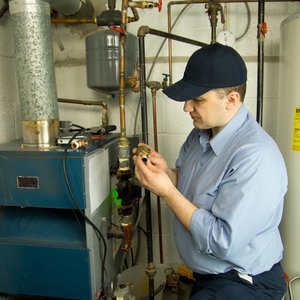 8) If you aren't enjoying heated floors, schedule a tune up for your furnace. You may think you are too busy for it now, but you will thank yourself when you avoid hours or even days without heat while waiting for the repairman to arrive in the middle of winter.
9) Check your windows, advises Duck Brand, makers of the infamous Duck Tape. According to the brand's site, you should check your windows and doors for drafts.
"Unknowingly, about 30 percent of a home's heat escapes through small cracks and holes around windows and under doors," the site states. "This can translate into a 50-75 percent increase in fuel bills.
"One inexpensive and effective way to insulate is [by using] a roll-on window insulation kit, which is easy to install and covers your windows with a transparent film to help keep warm air inside and cold air out," it adds. "Also, if a thin piece of cardboard can fit underneath a closed door, heat may be escaping, costing you money." Install weatherproofing or place a creative doorstop across the bottom of the door to capture otherwise lost warm air.
Of course, radiant heating does not escape the same way that forced air heat does. Instead, it warms the floor and the objects in the room to keep you toasty warm during the winter. Experts note that radiant heat lets homeowners keep the average temperature of their home a few degrees lower than they are used to while feeling just as warm or even warmer because the floor and objects in the room are warm.
10) Add warm accessories around your home.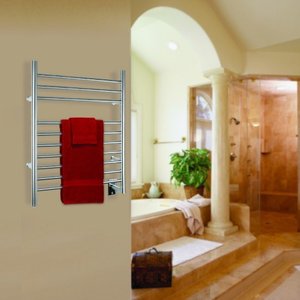 Radiant heating accessories will also cozy up your home during the winter. Installing heated towel warmers, luxurious heated shower benches or Lava® infrared radiant heating panels in the bathroom will warm up the bathing experience and give your home a bit of extra warmth and comfort. Placing the radiant heating panels in key gathering places, such as your dining room or living room, will also add elegance and instant warmth.
11) Place drip pans (also called drip trays or spill trays) in your entry ways (by the front and back door, and even the garage door into the house) to give your family a place to pile up wet, snow-crusted boots. When the snow warms and melts, it will be in the pan, not on the floor, preventing damage to flooring.
Make a few conscious choices now — as fall winds down and winter revs up — and you'll enjoy the winter season much more. Well, as much as the winter season can be enjoyed anyway. Stay warm, everyone, and let us know what you're doing to prepare your home for winter. How are WarmlyYours' radiant heating products a part of your strategy to combat the cold? Let us know by sharing your story, sending us photos on the WarmlyYours Facebook page, or tweeting us at @WarmlyYours.
Sources:
http://www.iii.org/article/winter-weather-preparation
http://www.popularmechanics.com/home/improvement/winterize-home-tips-energy-461008#slide-1
http://www.realestate.com/advice/a-checklist-for-winterizing-and-weatherproofing-your-home-66175
http://www.duckbrand.com/solutions/weatherization/tips-to-winterize-your-home
http://energy.gov/energysaver/articles/thermostats
---
Tell us About your Project
Our team of Radiant Experts is ready to help! Just tell us a little about yourself and your project to get started.
---
Did you find this post helpful?
Let us know by giving it some applause.
---
---