According to the U.S. Consumer Product Safety Commission space heaters cause more than 25,000 residential fires every year and more than 300 fatalities.
Space heaters can release carbon monoxide, which is a colorless, odorless gas that causes a variety of health problems.

Other potential dangers include burns if touching it while it's on or accidentally knocking it over. Fires can also result from space heaters if left plugged-in and unattended.

Instead of a dangerous space heater, a safe alternative would be our LAVA or Ember Radiant Panels. They heat the walls, ceiling and objects in a room, which store the warmth and then release it back into the room slowly and evenly.
This heating technique can save energy costs and eliminate the circulation of allergens such as dust.

And last but certainly not least, our #1 heating solution for any home is our radiant floor heating!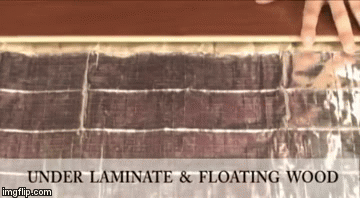 Radiant floor heating systems such as our TempZone™ and Environ™, can be installed under a wide variety of flooring such as laminate, carpet, hardwood, stone, and tile. Our systems generate an evenly distributed heat throughout your home. With heat radiating up from the floor there is no circulating dust or other allergens resulting in a healthy, comfortable, safe heat.
It's time to say good-bye to that dangerous space heater of yours, and say hello to comfort and better health!

Find out more at www.warmlyyours.com or call us at (800) 875-5285. We want you to be safe and warm.
---
Did you find this post helpful?
Let us know by giving it some applause.
---
---