The heart of the home is the kitchen. Because it is such an integral part of the home, many homeowners opt to spend their renovation dollars there. While the decision to renovate the kitchen may be an easy one, that's often where the simplicity ends. As such, a successful remodel starts with great communication between contractors and their clients.
Brenda Bryan's company, the Research Institute for Cooking & Kitchen Intelligence, Charlotte, N.C., has conducted more than 85 consumer research projects related to kitchen design and construction. She shares that a major key to happy clients following a remodel is… great communication. This helps home owners better know what to expect.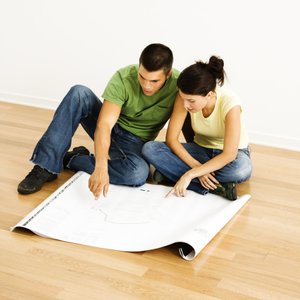 "When we asked what's the one thing to make (the whole experience) better, most [homeowners] said better communication — they want to know what really is going to happen in a kitchen remodel," Bryan says.
Don Darragh, vice president, Energy Swing Windows, in Murrysville, Pa., says that the root of his customers' happiness stems from two things: communication and communication. His company reinforces over and over at weekly meetings the importance of "treating customers the way we would like to be treated ourselves," he says.
"That's the core." That core principal has resulted in 75% of the company's business from either referrals or repeat customers.

What makes up good communication? Here are seven tips to improve your communication, ease the minds of your clients, and ensure a positive experience.
1) Provide visuals.
Descriptions can be misinterpreted, but photos and actual visual forms of communication help ensure clarity. Bryan suggests sharing schedules and using visuals like flow charts that show "who does what and when" during a remodel, and more.
Christina, a customer of Affinity Kitchen + Bath in Alpharetta, Ga., gave the company high reviews for providing her with a schedule during the remodeling. "We were given a complete schedule that literally said every day what would be happening — and that is so different from any other renovation project we have done or any other project my friends have done. None of them have ever had a schedule, much less something that was adhered to on a daily basis. So the end result - WOW! It is exactly what we planned," she said.
2) Record everything.
Good communication includes writing everything down, so the communication remains clear and definitive.
"Have clear contracts that include detailed descriptions of what work will be performed and what will not. Any change orders, meeting notes or other job documentation should be clearly explained to the clients, and they should sign off on them so that no questions arise later," advises Paul Cardis, CEO of NRS Corp., a Madison Wis.-based customer-satisfaction research firm specializing in the real estate and construction sectors.
3) Share options.
Good communication allows you to act as a guide for your clients. This includes describing the differences between products and the impact of design choices in a kitchen and informing them of different opportunities, including new products or even the impact of their choices.
4) Give examples.
Good communication that includes examples and samples can help home owners avoid regret over remodeling choices. It starts by "finding ways to get touchy-feely," according to Bryan. Actually seeing or getting to touch and feel the products will have more of an impact on clients' choices than any Internet search or verbal description.
"The bigger the sample (of a material or color), the better," Bryan advises.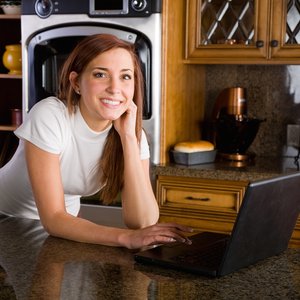 For some products, homeowners really need to see and feel them to appreciate how they will fit into their homes. For example, WarmlyYours encourages its partners to use heated displays to enable their clients to feel the warmth provided by radiant floor heating systems or a FeelsWarm® Countertop Heater. It is one thing to explain the benefits of these products to homeowners, but it is quite a different experience for them to actually feel them.

5) Make it easier to communicate.
Acton Construction Inc., Campbell, Calif., uses multiple forms of communication. "Virtual meetings allow our design-build and project management teams to connect with clients throughout every stage of the process. Video call systems such as FaceTime or Skype are a great way to display visuals without necessitating a face-to-face consultation. Information is also routinely shared via e-mail, calls and texting," the company shares on its website.
6) Allow enough time to communicate and plan early on.
Measure twice, cut once. Emphasize to your sales staff and designers the critical role of clearly communicating during the designing and planning phase. It will save mountains of e-mails, phone calls, site visits — and frustration —later.
The client needs to be completely comfortable and have the time they need during the planning and design phase, advises Chris Donatelli of Donatelli Builders, Wayne, Ill. "The top kitchen designers we work with in the Chicagoland area literally go through hundreds of questions during this design and planning phase, from the types of cabinets desired to drawer accessories and everything in-between," he shares. It saves a lot of heartache or buyer's remorse later on.
The same principles apply during the actual remodel. Ask questions, double check work, and get it right the first time. If you have any questions about a WarmlyYours product, remember the WarmlyYours Installation Support Team is available to your installers, 24/7, simply by calling (800) 875-5285. Getting it right the first time goes a long way toward a happy customer.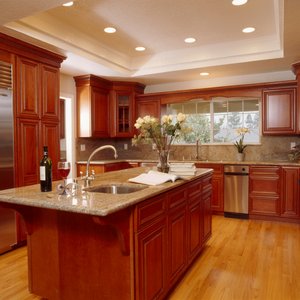 7) Communicate flexibility.
Give your clients the option to do one piece at a time. If you package kitchen renovations into attainable, less invasive chunks, this can help them choose the renovation that fits their budget, their bandwidth, and available time.
Starting with granite or stone countertops with FeelsWarm® Technology can lead to flooring or a bigger remodeling project. Unless you are completely demolishing the old, think about breaking the project into manageable pieces to minimize kitchen "down time," Laura Foster-Bobroff writes for Networx. Homeowners can be less frustrated when upgrades are offered as "mini-remodels" allowing them to take a breather in-between. The trick is helping them plan correctly and believe they have explored all their options.
If you consciously upgrade your communication during a remodel, you and your clients will reap the benefits: a quality remodel with minimal heartache and maximum rewards.
SOURCES:
https://kitchensacramento.com/kitchen-remodeling-guide-tips-advice/
http://www.affinitykitchenandb...
http://www.hgtvremodels.com/fo...
http://www.styleathome.com/hom...
http://www.actonconstruction.c...
http://chicagohome.donatellibu...
---
Tell us About your Project
Our team of Radiant Experts is ready to help! Just tell us a little about yourself and your project to get started.
---
Did you find this post helpful?
Let us know by giving it some applause.
---
---