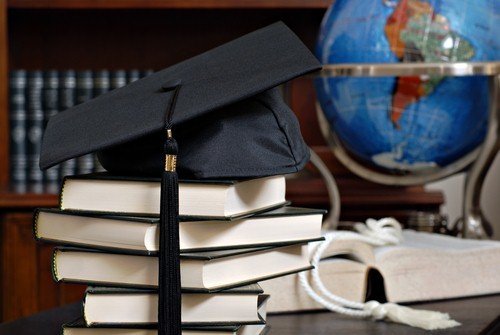 Shopping for that ever-academic grad school student who's set to begin her new semester at the end of the summer? Dorm rooms and student housing can be a bit bare and lonely, so liven up her school year with something more than a care package. Consider this list of exceptional gifts that are fit for any grad student in a variety of disciplines.
1. Money. Most students entering grad school have given up on the idea of financial security for the sake of education. When it comes down to it, they can always use some cash, if only to take a break one Saturday and not only catch a movie but manage to get popcorn without feeling guilty.
2. Desk heaters. These brilliant pieces of craftsmanship, like the ones offered at WarmlyYours, make the perfect gift for the grad student who spends all day and night at his or her desk - which means almost every grad student. Under-desk heaters are simple, energy-efficient ways to keep warm year-round.
3. Gym membership. If you don't motivate them, they might just forget about exercise completely. What's more, going for a jog or doing some basic weight training kicks up endorphins and is generally good for the brain.
4. Grocery store gift cards. This will give them the license to invest in something other than peanut butter or ramen. Choose a store like Trader Joe's, where the card amount will go further than it might at a more expensive grocer like Whole Foods.
5. Coffee maker. There's a good chance that they have this already, in which case you can get them a coffee maker's price worth of good coffee - they're probably tired of generic brands.
6. A bike. While not ideal for every campus, a bike can be a lifesaver in the right college town. It'll help your grad student save on transportation fares, get a little extra exercise and maybe even sleep in for 10 more minutes before class.
7. Scrubs. This one's just for the nursing or doctoral students - but they will be very, very thankful.
8. Netflix, HBO Go or a Hulu subscription. Because video stores have gone the way of the dinosaur and some grad students may not have televisions, these computer-ready TV and movie streaming services might just let them keep their sanity and maintain a connection to the outside world.
---
Tell us About your Project
Our team of Radiant Experts is ready to help! Just tell us a little about yourself and your project to get started.
---
Did you find this post helpful?
Let us know by giving it some applause.
---
---