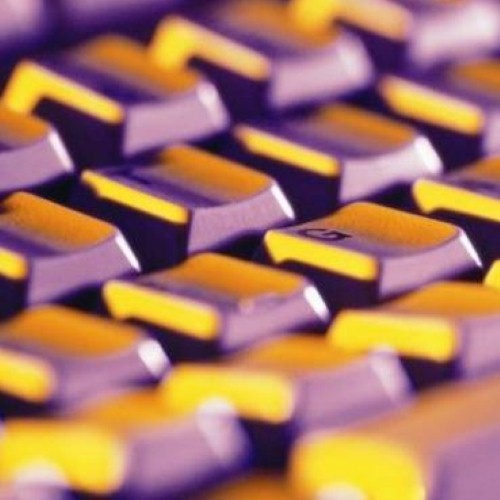 When it comes to interior design, you're sure to think of just about every space in your home - kitchen, bedrooms, living room, foyer, bathrooms - before the computer room. Whatever you call it, the space that houses your computer tends to be all about excess storage and efficiency. Work you've brought home from the office is hidden under every corner, there's a hideous and ugly old filing cabinet, someone has begun keeping part of their shoe collection in one corner and there's a half-dead potted plant behind the PC monitor. The space is hardly pretty, but it's not really a social area, so you've never bothered to fix it up. Frankly, now may be the time. Consider these steps toward making your computer room friendlier, relaxed and loads more stylish!
Find other storage
First thing's first, don't keep stuff in the computer room that doesn't belong there. This includes excess shoes, out of season coats, food that there's no space for in the pantry or anything else left lying around. Keeping a space clean and organized means not filling it with your home's overflow!
Ditch the filing cabinets
Unless you want your home office to look like a real office (you don't!), get rid of the metal filing cabinet. The modern world of interior design has come up with a whole host of more stylish storage, from gorgeous shelving and cabinets to baskets and desk organizers. Also, throw out and recycle what you don't need. There's no point in holding onto papers that serve no purpose.
Rethink your flooring and heating
One of the most major points of style you'll want to address is your flooring. Going with something sleek and professional like hardwood might be the right answer for your computer room. But no matter what you material you choose, radiant heat flooring is the ideal option for keeping your space warm. Green, energy efficient and great for air quality, radiant heat can help you and your computer room stay stylish and cozy.
Consider a new computer
Sometimes redecorating a room requires an investment to give you the impetus to get it done. A new mattress or bed frame may get you in the right headspace to rethink your master bedroom. A new stove or cooktop could be the key to redesigning your kitchen. And perhaps a brand new PC or Mac will get you more actively involved in putting together a gorgeous computer room!