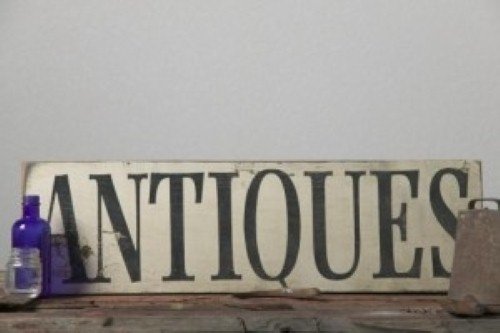 Whether your home was built in the early 19th century as part of a New England hay farm or long after that during the early 1920s in Hollywood's boom years, it is certain to have a lot of history. Even '70s or '90s tract housing can have its share of historical character, and if you happen to have built your own home and know its story inside and out, that doesn't mean you can't give it a dash of the antique!
Designing your home with a sense of timelessness means taking history and utilizing it as aesthetic. This can be tricky, even for the savviest of interior decorators. After all, how do you make Puritan design comfortable  or fit for contemporary convenience? One trick is to take modern furnishings and touch them up with an antique look. Try distressing wood furniture with wood stain or sand paper. A little artistic roughing up can bring out the character in any new and comfortable couch!
But if you're dedicated to the real thing, you may want to spend some time antiquing. Hit up the local flea market and check out what's available. Consider if you want to go with rustic décor, like a wooden mantelpiece. Or perhaps you'll stumble across a vintage Victorian faucet that you just have to have. Fixtures can be great historic touches, as can an old map in an attractive antique frame!
Just because some of your decor is 19th century doesn't mean your heating should be. While you're selecting stylish hardwood floorboards in a colonial style, why not rethink your heating from a modern perspective. Radiant floor heating is a fantastic way to keep your home warm from the ground up using green energy-efficient systems. Unobtrusive and comfortable, radiant heat better complements an historic home than a number of ugly central heating ducts.
Keep the same state of mind when it comes to lighting. Antique lighting fixtures can be among the most beautiful additions to any home, but they're seldom energy-efficient and will usually need to be rewired. Don't pass up a chandelier or vintage '40s porcelain lamp though - just invest in green LED light bulbs!
The modern home with historic flair should walk the line between green technology and vintage character. As homeowner and eco-conscious designer, flatter your sense of aesthetic and make your house one to be proud of.
---
Tell us About your Project
Our team of Radiant Experts is ready to help! Just tell us a little about yourself and your project to get started.
---
Did you find this post helpful?
Let us know by giving it some applause.
---
---