It's February, and between all the Valentine's Day cards, flowers and chocolate, hearts are everywhere--but your sweetheart isn't the only one that deserves special attention from you this month. February is American Heart Month, so it's important to take the time to learn more about caring for your heart.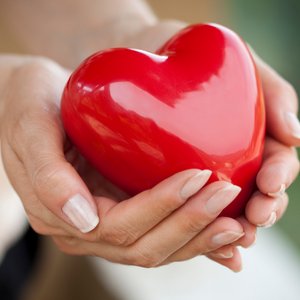 According to the American Heart Association, heart disease claims the lives of about 600,000 people each year in the U.S. Because heart disease is responsible for 1 in every 4 deaths, it's likely that it will affect you or someone you know.
This year, American Heart Month celebrates its 50th anniversary. Since it was first established by President Lyndon B. Johnson in 1964 to increase awareness and education about heart disease and stroke, the percentage of American deaths from cardiovascular disease has dropped from 54 percent in 1964 to below 32 percent. However, heart disease is still the leading cause of cause of death for both men and women in the U.S. Even though much of progress has been made, there's still more to be done to save lives.
Warning Signs of Heart Attack
Time is critical in increasing the survival rates of people who experience heart attacks, but you need to know when one is occurring to get the help you need quickly.
Common signs of heart attack include discomfort (pressure, pain, or a feeling of fullness) in the chest that lasts more than a few minutes, or that goes away and comes back. Shortness of breath is another symptom. However, not everyone experiences these symptoms. Did you know that pain or discomfort in one or both arms, the back, neck, jaw or stomach can also be a sign of a heart attack? Some people never even suspect a heart attack could be the cause of symptoms such as a cold sweat, nausea or lightheadedness. If you or someone you are with is experience these symptoms, call 9-1-1 immediately.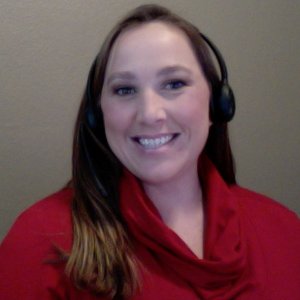 Special Concerns for Women
Since 1984, more women than men have been dying of heart disease each year. And, according to the Heart Foundation, in people under age 50 who have heart attacks, women are twice as likely to die than men. One of the reasons for this is some women don't experience the more "typical" heart attack symptoms. Like men, the most common heart attack symptoms experienced by women are chest pain or discomfort. However, women are more likely to experience some of the other common symptoms, particularly shortness of breath, nausea and vomiting, and back or jaw pain.
To help educate women about these symptoms, and heart disease risks and prevention, in 2014 the American Heart Association established the Go Red For Women program encouraging people across the country to wear red to raise awareness about heart disease and its impact on women as well as men. Today, WarmlyYours is having its own Go Red Day. For each employee who wears red today, WarmlyYours will donate $5 to the American Heart Association. As you can tell, everyone (even our furry associates) was glad to get involved.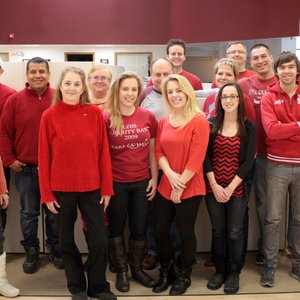 Warning Signs of Stroke
Heart attacks are not the only cardiovascular threat. Stroke is the third leading killer of women and fourth leading killer of men in the U.S. Like heart attacks, survival and recovery from strokes depends on immediate care to save lives and improve the chances for recovery. Act F.A.S.T. and follow these American Stroke Association guidelines to identify when someone is having a stroke:
Face Drooping. Ask the person to smile to determine his or her face droops or is numb on one side.
Arm Weakness. Ask the person to raise both arms. Does one arm drift downward?
Speech Difficulty. Is the person unable to speak? Is his or her speech slurred or hard to understand? Check by asking the person to repeat a simple sentence, like "the sky is blue." Is the sentence repeated correctly? 


Time to call 9-1-1. If the person shows any of these symptoms, even if the symptoms go away, call 9-1-1 and get him or her to the hospital immediately.
Prevention: Show Your Heart Some Love
You don't have to wait until symptoms appear to do something about heart disease. Make changes now to reduce your risk of heart attack and stroke down the road.
Know your risk. Make an appointment with your physician to get a checkup and learn your personal risk for heart disease. The AHA's Heart Attack Risk Calculator can also help you identify your risk factors.
Don't smoke. And if you do, quit as soon as possible. The Center for Disease Control (CDC) reports that by one year after quitting, former smokers reduce their risk of heart disease by 50 percent.
Lower your blood pressure and cholesterol. Losing weight, reducing stress, improving your diet, and taking medication (if needed) are among the many ways you can reduce these risk factors.
Exercise. Just walking 30 minutes a day can lower your risk for heart attack and stroke.
Eat better. The AHA recommends eating a healthy diet that is low in salt, total fat, saturated fat, and cholesterol, and includes plenty of fresh fruits and vegetables.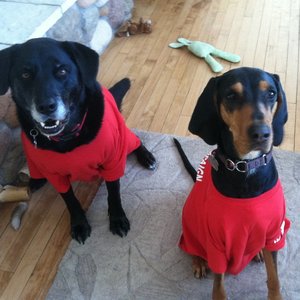 Share the Love
Help others in the fight against heart disease and stroke. By learning CPR and knowing how to identify the signs of heart attack or stroke, you could help save a life someday. Wear red and talk with friends and family members about the risks and warning signs, as well as the steps you can take to prevent cardiovascular disease. Volunteer, make a donation, or participate in a fundraiser to support research on heart disease and stroke. You can organize your own Go Red event to raise awareness at your workplace.
Go Red and Be Radiant
So this February, join WarmlyYours and go red to raise awareness. Say goodbye to achy-breaky hearts, and start your journey toward a strong and healthy heart. If you'd like to learn more or make a donation, visit the American Heart Association's website at www.heart.org.
Sources:
http://www.heart.org/HEARTORG/
http://www.strokeassociation.org/STROKEORG/WarningSigns/Stroke-Warning-Signs-and-Symptoms_UCM_308528_SubHomePage.jsp
https://www.goredforwomen.org
http://www.huffingtonpost.com/nancy-brown/american-heart-month_b_4660426.html
http://www.cdc.gov/heartdisease/facts.htm
http://www.theheartfoundation.org/heart-disease-facts/heart-disease-statistics/
---
Tell us About your Project
Our team of Radiant Experts is ready to help! Just tell us a little about yourself and your project to get started.
---
Did you find this post helpful?
Let us know by giving it some applause.
---
---