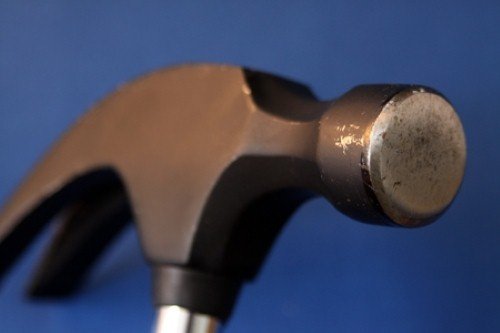 Many homeowners are interested in going green, but are not sure where to start. As a renovation and installation professional, there are many ways that you can help your clients make environmentally-friendly upgrades to their homes and potentially qualify for federal tax rebates.
As global warming continues to be a growing concern, the government is beginning to reward homeowners for their efforts to cut back and live a more sustainable lifestyle. Individuals can receive tax credits by making upgrades to their structures to reduce their carbon footprint and their utility bills as well.
One problem that many homeowners have is large heating expenses during the winter months in cold regions of the country. As the price of oil continues to rise, families are feeling the pinch when their heating bills arrive.
An environmentally-friendly solution to this problem is radiant floor heating. By installing these systems throughout a home, families can rely less on their thermostat and reap the benefits of radiant heat, which can keep living spaces warm.
In addition to installing a radiant heating system, Energy Star recommends sealing drafty windows and doors in order to keep hot and cold air from escaping throughout the year. Ideally, homeowners should be encouraged to check the attic and the basement first - these areas tend to be where drafts come into the house. Proper air sealing can stop these drafts and reduce the overall cost of heating and cooling.
Another suggestion that professionals can give to homeowners is to consider installing Energy Star certified appliances in their living spaces. Investopedia.com reports that by making this investment, individuals can reduce their water usage and potentially qualify for green government rebates.
The same rules may apply when it comes to Energy Star air conditioners, washers and dryers. Appliances that have this seal of approval are authorized as being environmentally-friendly, sustainable products that can translate into savings.
Other small alterations to living spaces can go a long way when it comes to being green, such as the installation of ceiling fans, compact fluorescent bulbs and low-flow faucets. Although it may seem like a lot, taking the time to make these upgrades can help homeowners live a more sustainable lifestyle. Installing energy-efficient items throughout a home can also pay for itself over time in utility savings.
---
Tell us About your Project
Our team of Radiant Experts is ready to help! Just tell us a little about yourself and your project to get started.
---
Did you find this post helpful?
Let us know by giving it some applause.
---
---