The U.S. housing market is expected to make steady gains into 2014 after seeing prices increase by 13.6 percent in 2013. The spike in prices is the highest Americans have seen since 2006, when home costs were at their peak, leaving many wondering where the market is heading now.
Slow and Steady
While the 13.6 percent increase in home prices is a big leap, builders, economists and homeowners don't need to worry about the market getting carried away just yet. According to The Economist, 1 million new homes were constructed in 2013, as compared to 2.3 million built in 2005,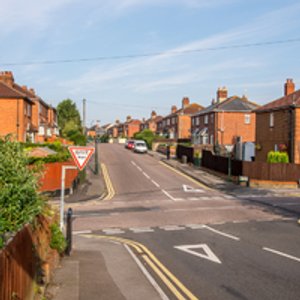 indicating that the U.S. market is still far from the heady days at the peak of the housing boom.
Experts predict that growth in housing prices will moderate in 2014. "By this time next year, I think we'll be looking at home prices that are still going up but more likely single digits - 6, you know, 5, 6, 7 percent annual increase, not 13 and a half," David Blitzer, an economist with Standard & Poor's, told National Public Radio.
Finding Balance
Market growth in 2013 can be attributed to several factors. Prices were still low compared to the value of homes, interest rates were affordable, and unemployment decreased. Increased demand has driven up interest rates and home sales, which in turn are predicted to cool down the market, leading to a healthier and more sustainable growth rate over the long term.
The Canadian housing market is finding balance as well with home prices and housing starts on the decline. According to World Property Channel, 215,000 homes were built in 2012 compared to 188,200 in 2013. Prior to this cooling period, many feared that Canada was headed for a housing market collapse like the U.S., but the downtick in construction starts and home prices may indicate that the market has begun to stabilize.
Remodeling Growth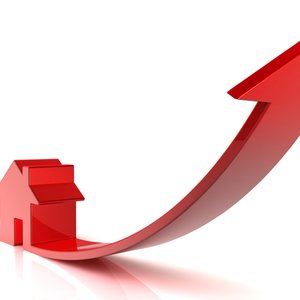 Like housing prices, remodeling projects are on the rise. A good year for both housing and renovation, in 2013, 105 metropolitan markets have shown growth comparable to the remodeling industry's peak in 2007, reports Remodeling. In 2012, only four markets indicated favorable conditions for growth.
The Joint Center for Housing Studies (JCHS) at Harvard University predicts that growth in remodeling market will continue into 2014 , anticipating double-digit increases in spending percentages until the middle of the year, when the pace will cool off.
"The soft patch that homebuilding has seen in recent months, coupled with rising financing costs, is expected to be reflected as slower growth in home improvement spending beginning around the middle of next year," Eric S. Belsky, managing director of the Joint Center, said in a statement. "However, even with this projected tapering, remodeling activity should remain at healthy levels."
Sources:
http://www.economist.com/news/...
http://www.remodeling.hw.net/r...
http://www.worldpropertychanne...
http://www.npr.org/2014/01/01/...
---
Tell us About your Project
Our team of Radiant Experts is ready to help! Just tell us a little about yourself and your project to get started.
---
Did you find this post helpful?
Let us know by giving it some applause.
---
---