It's hard to believe that April is almost over. With the excitement of Easter egg hunts, family celebrations, and the much-anticipated arrival of warm spring weather urging people outdoors into the gentle sunshine, you may have overlooked another spring celebration: William Shakespeare's birthday. And even if you missed the numerous celebrations in honor of the big 4-5-0 for the Bard on April 26 (and, yes, there actually is a website specifically dedicated to that purpose), you can still get into the mood with a bit of poetry.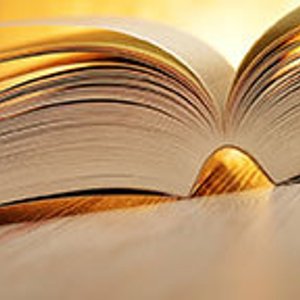 April is National Poetry Month The Academy of American Poets established National Poetry Month in 1996 to celebrate poetry and its vital place in American culture. Even as the month draws to a close, it's not too late to celebrate. The Academy of American Poets website, poets.org, is a great year-round resource for poems and information about poets--you can even sign up for a poem-a-day to be delivered to your inbox.
While crafting the perfect sonnet may beyond the reach of most of us, simpler forms or free verse allow beginners to experiment. We decided to follow the old adage "write what you know" and have some fun composing poems about what we know best—radiant heating. Here are a few we have collected so far, some serious, some silly, but all good fun. If you'd like to try your hand at some radiant poetry, we'd love to hear it. Post your poems on the WarmlyYours Facebook page or tweet them to us at @warmlyyours.
Limericks, which many of us remember as silly school day ditties, provide an accessible and fun poetry structure to play with. Here are a couple about the history of WarmlyYours and our wonderful tech support team:
There once was a woman from Kildeer
For whom cold tile was a real fear.
She thought for a while
About ways to heat up the tile,
And now WarmlyYours Radiant Heating is here.
There once was an army of merlot.
To the aid installers they would go.
On call 24/7,
To serve, they are driven
To satisfy every customer we know.
Some types of poetry are especially adaptable to modern technology. The New York Times regularly posts haiku on Twitter. The short, three-line poem with a 5-7-5-syllable pattern is an easy format for people to follow, and conveniently fits the 140 character limit for tweets. Here are three examples of haiku:
From cold feet suffer
No more when you install an
Electric heat floor.
WarmlyYours offers a
Radiant heating system
For every home.
Service and passion,
The essence of what we do.
Go forth, be radiant.
Now that you get the idea, here are a few of our favorites:
I love my warm floor.
It does warm me through and through.
My dog loves it too.
--Greg Jazwinski, director of sales for WarmlyYours
And since we know that pets are big fans of radiant heat, we asked Greg if his dog had any words to share:
Woof, woof, woof, bark, bark.
Bow, wow, wow, bow, bark, bark, bark.
Bow, wow, wow, woof, howl!!!!
I asked Greg to check with his dog to see if that was iambic or dactylic meter to be sure to get the rhythm down right, but he said she only works in free verse, "Boo changes it up every time she says it."
On the more serious side, Victoria Hale, marketing communications shared this tribute to the wide range of applications WarmlyYours offers: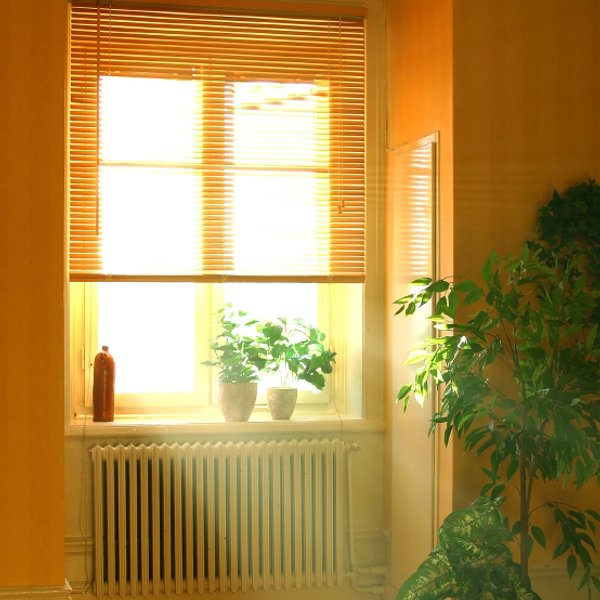 From outside to indoors
Warming driveways and floors,
WarmlyYours Radiant Heat
Isn't just for your feet.
With our radiant panels
You won't need those flannels
Foggy mirrors? Never fear,
Radiant keeps mirrors clear.
From heated towel racks
To snow melting tire tracks
Clearing ice from your roof,
Making walkways slip-proof.
There's even countertop heat,
Warm shower floors for your feet.
And radiant heat won't raise dust
It's an eco-friendly must!
And another one from Victoria captures the luxurious comfort floor heating offers:
No longer must you roam
Seeking radiant heat for your home.
WarmlyYours brings the heat
Straight to your feet,
Adding comfort you've never known.
And finally, here's a holiday classic from our friend Phil Green at Edge Strip Kits: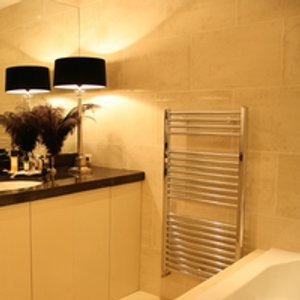 It was a month before Christmas, and all through the house,
I installed WarmlyYours floor heat for one happy spouse.
Now our toes are toasty when we walk on the tile,
And the dog is glad--I saw her smile.
Be sure to include floor heat in your next bid,
You and your client will be glad you did.
We welcome you to join the radiant celebration and add your poems to the WarmlyYours collection at the WarmlyYours Facebook page or tweet them to us at @warmlyyours.
---
Tell us About your Project
Our team of Radiant Experts is ready to help! Just tell us a little about yourself and your project to get started.
---
Did you find this post helpful?
Let us know by giving it some applause.
---
---