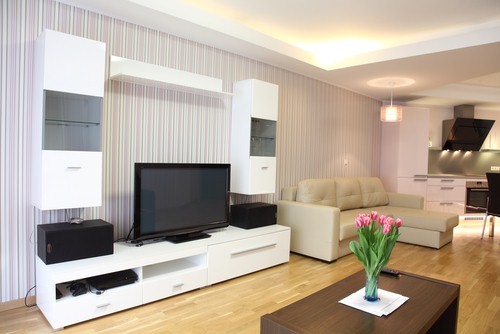 The home remodeling market couldn't be hotter, as homeowners all over the country are putting their time and effort into improving their existing homes rather than moving into new ones. As a building professional, this opens up a wealth of opportunities, and one of the chief trends that has driven the industry over the past few years has been an interest in sustainability. If you're going over a list of potential projects with your clients, the following green home improvements are extremely popular this year, according to U.S. News and World Report.
1. Energy-efficient windows. The cost of heating and cooling a home can be one of the largest expenses for homeowners, so limiting any air leakage can vastly improve their bottom line. There are a wealth of energy-efficient designs that are meant to form a tight seal with the window and effectively insulate a home. These windows can effectively modernize a home with a bevy of new features, and many of them are eligibile for federal tax credits for energy efficiency.
2. Radiant floor heating. If your clients are thinking of making the switch to green flooring options like hardwood or natural linoleum, be sure to extoll the virtues of radiant heat. This form of home heating is placed directly underneath floor coverings and controls the temperature of the room by having air radiate upward. This system dramatically reduces energy usage, as much of the heat won't be lost in duct systems. This can also help to keep the temperature of the room at a steadier level, as air won't have to blow into the room consistently to maintain the temperature.
3. A programmable thermostat. According to TLC, a programmable thermostat can help save clients up to 15 percent on home heating and cooling costs. This can turn off heaters and air conditioners during the day when you're not at home, and can allow you to tailor these devices to your needs. This is a quick and easy investment that can save your clients a bundle and help out the environment in the process.
Sustainable improvements are all the rage in the world of home remodeling, and there are many options to help your clients go green in the coming seasons. This can effectively save your customers money in the long run and help them create a healthier home.
Like this post? Subscribe for regular updates
Make sure you don't miss out on the latest news in radiant heating by subscribing to our blog. We'll send you an email with links to the newest posts from WarmlyYours.
We won't share your information and you can unsubscribe at any time with a single click.
---
Did you find this post helpful?
Let us know by giving it some applause.
---
---