Back in February, you may have read our recent blog post about the improvement of the housing market and also yet another post about the rise of housing starts and affordability. Although slow, recovery is hard to miss in the housing market. And it has become clear that housing isn't the only thing recovering.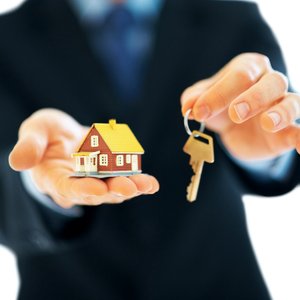 It seems as though everything is tied together. A decline in the housing market can cause a corresponding decline in employment rates and vice versa. In the beginning of 2006, home prices plummeted that, in turn, severely affected the economy as a whole. By 2009, home construction had plunged due to the poor housing market, which ultimately raised the unemployment rate.
With the housing market recovering, we can now see that unemployment rates are finally declining! The unemployment rate for groups that were hit especially hard by the recession has fallen significantly. For men, unemployment has dropped from 11.2% in 2009 to 8.3% today. For those ages 16-19, it's dropped from 29% 18 months ago to 24% today. Overall, the number of job openings has increased 39% since mid-2009.
Clearly recovery is on its way! Mortgage debt has declined by about $1 trillion since 2008 and credit card debt has dropped by $180 billion! Also, household debt payments as a percentage of income are currently at their lowest level in 18 years! Now, after four years of saving to restore wealth lost in the housing crash, consumers are finally opening their wallets.
Even those who still have sizable debt are willing to borrow more or dip into savings to buy essentials or even cars. Another bright spot indicating that our economy is recovering is that inflation has been well contained. Even with the housing and financial crisis causing a harsh recession, holding down consumer, business, and government spending, by contrast it is evident that inflation is now under control and may even decline next year.
Everything seems to go hand in hand. If there is a drop in the housing market, then unemployment rates will increase. Earlier this year we witnessed the housing market improve which ultimately leads to increased employment, spending, and economic upturn. Recovery is rarely a speedy process but, although slower than we would like, it is still offering a positive outlook for a brighter future.
---
Tell us About your Project
Our team of Radiant Experts is ready to help! Just tell us a little about yourself and your project to get started.
---
Did you find this post helpful?
Let us know by giving it some applause.
---
---