Stockings aren't the only things that need to be hung by the chimney with care. A roaring fire in the hearth or a Christmas cookie scented candle might help make the season merry and bright, but they can also become potential fire hazards if you're not careful. By taking a few precautions,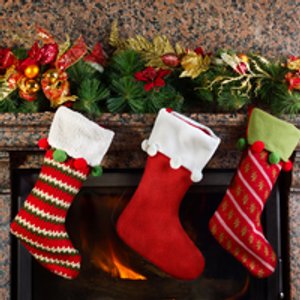 you can safely enjoy all the warmth and excitement of the holidays.
Not surprisingly, during the cold winter months, the increased use of supplemental heat sources, like space heaters, increases the risk of fire. Even some of your favorite holiday decorations can also pose potential hazards.
Oh, Christmas tree!
A dried out Christmas tree or faulty Christmas lights and wires can be a dangerous mix. According to the National Fire Protection Association, between 2007 and 2011, fire departments responded to an average of 230 Christmas tree-related home fires each year. About 40 percent of those fires resulted in death and about one third of those tree fires were caused by electrical problems.
Colorful, scented candles are a staple of holiday decorating and provide a soft, warm glow to your home. The National Candle Association estimates that 35 percent of annual candle sales take place during the holidays. People burn more candles during this time of year, presenting an increased risk of home fires.
As the temperatures plummet outside, we become acutely aware of the capability of, or lack of, our heating systems and adequacy of our home insulation. The NFPA also found that heating equipment was a major cause of home fires . Space heaters--both portable and stationary--caused 33 percent of home heating fires and 81 percent of home heating fire deaths. Liquid-fueled units cause more deaths, injuries and fires each year than other types of heaters. In addition to the potential fire hazard, gas heaters can also be a cause of carbon monoxide poisoning.
Keeping Your Family Safe and Warm
Although the risk of fire increases during this time of year, you can help keep your family and home safe by taking a few extra precautions. Awareness is the first step toward ensuring fire safety. Learn about the risks and how you can eliminate them. Here are a few steps you can take to fireproof your home.
1. Save the trees
Keep Christmas trees at least 3 feet away from heating sources. Dry branches can catch fire if they come in contact with heaters. Dry trees are more flammable than hydrated ones. If you use a live tree, be sure keep it well watered. Don't leave it up too long after the season ends.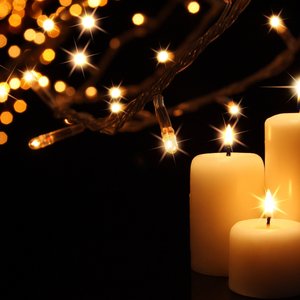 The tree begins drying out from the moment it is cut down; water will only keep it going for so long.
2. Don't burn the candle at both ends
Burn holiday candles on a flame-resistant surface, such as glass, stone, metal or brick. A stable stand to hold the candle can prevent it from falling over, catch melted wax and provide a safe surface. Keep candles away from your decorations, especially flammable ones. Never leave a lit candle unattended, and keep candles and other sources of flame out of reach of children. Battery-operated candles can provide another safe alternative.
3. Make friends with your local chimney sweep
If you love the cozy warmth of a fire in the hearth, plan ahead for safety. Call your local chimney sweep to clean and inspect your chimney before you use it each winter. Cleaning the chimney removes creosote, a flammable substance that builds up as a result of burning wood. Use seasoned (dry) firewood, as burning green wood produces more creosote. This will not only keep you and your family safe, but, as Mary Poppins fans know, if you shake a chimney sweep's hand, it will bring good luck.
4. Warm up to radiant heat
Whatever your primary source of heat is, you should ensure that the system is in good shape and functioning properly for the winter heating season. Most HVAC professionals offer annual inspection services.
Sealing drafts and adding insulation can help you conserve more of the heat you have, but if you still have areas in the house that need supplemental heat, be careful in choosing your supplemental heat source.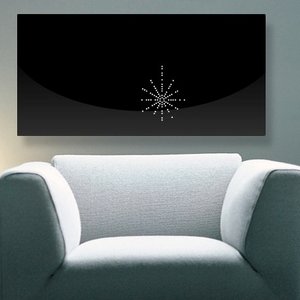 Avoid using space heaters if possible, especially liquid-fueled models, as these are more likely to cause a home fire. Consider radiant heat sources instead to target chilly areas in the home. By installing radiant floor heating in the rooms you use most, you can lower the thermostat setting for the rest of the home, leading to savings in your energy costs as well as enhanced safety.
Radiant heat panels, like the LAVA® series from WarmlyYours, use infrared heat to warm the space, providing a safe alternative to space heaters. Because infrared heat does not involve combustion, radiant panels do not pose a fire hazard or produce carbon monoxide like space heaters do. Not only are radiant heating panels safer, they also make a beautiful addition to your décor.
So, by taking a few simple steps, you can still enjoy those chestnuts roasting on an open fire and take comfort in the knowledge that you'll be safe all season long.
Sources:
http://www.mnn.com/family/protection-safety/stories/fiery-hazards-of-home-heating# http://www.nfpa.org/safety-inf... http://www.nfpa.org/~/media/fi... http://www.nfpa.org/safety-inf... http://www.candles.org/about_f... http://www.candles.org/safety_... http://www.nj.com/times-opinio... http://www.heater-store.com/he... http://www.fultoncountyga.gov/... http://www.usfa.fema.gov/citiz... http://www.cpsc.gov//Global/Sa... http://cpsc.gov/Regulations-Laws--Standards/Voluntary-Standards/Topics/Electric-Heaters/
---
Tell us About your Project
Our team of Radiant Experts is ready to help! Just tell us a little about yourself and your project to get started.
---
Did you find this post helpful?
Let us know by giving it some applause.
---
---