Seven Ways You Can Gather Radiant Reviews for Your Company
You've probably seen the Dos Equis advertisements for "The Most Interesting Man in the World." His allure is powerful. After all, he can surf the killer wave with his eyes closed, win arm wrestling matches without using his arms, and rescue angry bears from bear traps. His small talk is foreign policy, and he chose to experience an awkward moment "just to know how it feels."
While it is hard to compete with the most interesting man in the world, did you know that reviews are just as alluring to potential customers?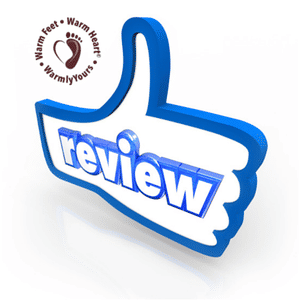 More people than ever are turning to reviews to help form opinions about businesses and potential purchases.
A report by BrightLocal showed that 85 percent of consumers say that they read online reviews for local businesses (up from 76 percent in 2012), and that number continues to climb as consumers become more conditioned to read reviews.
"Consulting reviews is now a logical step in the purchasing cycle for all types of products and services. The increased quantity and availability of reviews makes the selection process easy for consumers," says Myles Anderson, founder and CEO of BrightLocal.com.
The question is whether your company has available reviews for potential customers to read.
Keep in mind, there is a difference between testimonials and reviews.
While it pays to gather testimonials, reviews–unbiased opinions submitted by your customers on websites independent of your company—are even more powerful.
"Both testimonials and reviews are extremely powerful, but as consumers become more savvy, and reviews become more prevalent (for your business and/or your competitors), positive reviews prove to be far more effective as a form of marketing," says Womo .
Reviews are more powerful because of the difference in control. You can choose which testimonials to use, but that is not the case with reviews. While you never know what you'll get (negative or positive), that is exactly why people trust them more.
Nielson reported that 78 percent of people trust consumer reviews above ALL other types of advertising and marketing. "Next to direct word-of-mouth from someone they know, consumer reviews are the most powerful form of marketing," according to Womo.
So how do you get the reviews? Here are six keys to successfully gathering reviews from your customers.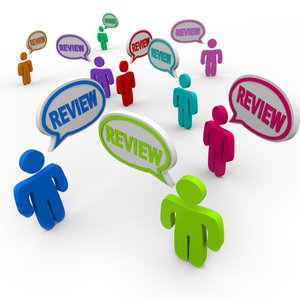 1) A great way to receive reviews from others is to give reviews.
"It's a give and take relationship. When you give a company a review, then they are more likely to give you one. And vice versa. If you receive a review, you should always give them a review back as a matter of courtesy," says Linnay Grosche, who has managed social media communications for WarmlyYours Radiant Heating the last three years.
2) Capitalize on existing reviewers.
If someone has taken the time to write you a review on one website, you can politely ask them to review you on another site. "When it comes to getting reviews on Houzz.com, I simply look at those who already gave us reviews on the WarmlyYours website or Facebook page and contact them asking if they would be willing to review us on Houzz. Since they have already written a review before, they are usually more than happy to write a quick review again," Grosche shares.
It is critical when asking for reviews to eliminate any pressure. And you should always show gratitude for those who give you a review, she adds. Every Sunday Grosche writes a "thank you" post (along with the review the customer has given) to a company that has written a great review on Houzz.com. "The post spotlights both companies, which makes it a 'win-win' situation," Grosche explains.
3) Make review writing as simple as absolutely possible.
"The average customer is not going to search for ways to leave your company a review (unless they have a negative experience to share). That's why you need to make it as easy as possible for customers to offer a review. Put direct links to your review profiles in multiple places; for example, in a thank you or follow-up email," suggests Nellie Akalp in "How To Ask For Customer Reviews Without Alienating Your Customer."
You can go about gathering online reviews in various ways, but the key is to make it easy, emphasizes Tara Horner in "Why and How to Encourage Online Reviews."
Don't wait for reviews, ask for them if need be. For example, at the end of a transaction, on your website homepage or on your main navigation bar, include a link for a survey. Here are some ways to encourage customers to fill out a survey:
Make the survey the final step, so they can speak to the entire experience.
Send a survey request via email after the transaction.
Offer some sort of promotion, such as a small gift or a discount on their next purchase.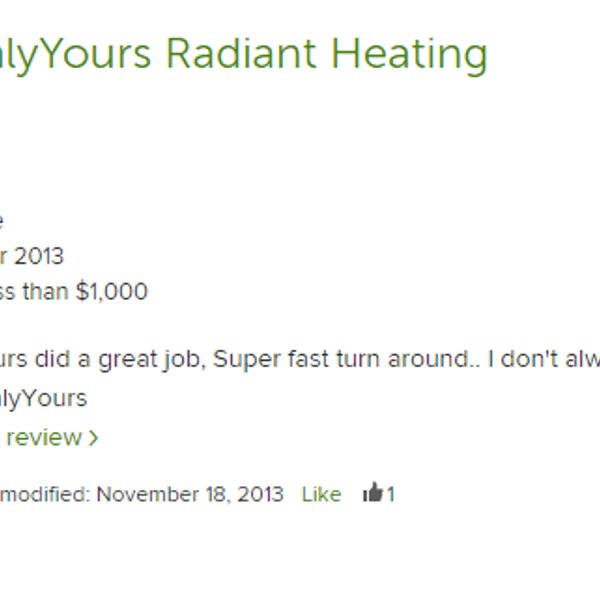 While some may say that offering any kind of incentive for reviews "corrupts the process and should be avoided at all costs," there should be appreciation for the time someone takes to write a review. So how do you reconcile the two? "Offering a small incentive (such as 20% off discount) can be a good way to show your appreciation and encourage customers to take the time to write a few words. You just need to make sure your offer is for writing a review, not just for writing a good review," Akalp details.
You can also surprise reviewers by sending them a discount code or other offer after they've posted a review. That way, you know your incentive didn't impact their decision to write a review, but you still get to give a small token of appreciation for their efforts," Akalp adds.
4) Use product giveaways to generate reviews.
"I have worked with a lot of review and giveaway bloggers who have written an entire review of a product of ours on their blog (in exchange for our product free of charge). I have no problem asking them to write a quick review for us since they have already written a detailed story about our company and product on their blog," Grosche says.
5) Be present on multiple review sites.
"Everyone has her own preferred review site, so you'd do well to have a presence on multiple sites. This can make the process more seamless and comfortable for your customers. For example, there's Yelp, Angie's List, Google Local, Yahoo Local, LinkedIn, TrustLink, etc.," Akalp says.
6) Never stop asking.
In general, to get reviews you will have to continuously ask for reviews. "While there will always exist a certain segment of society that wants to provide feedback on their experiences with a product, service, or company, there's a whole other segment of the population that needs to be made aware that they CAN leave a review and they need to be reminded that they should," Allison Rice writes in "Why You Should Actively Ask For Customer Reviews."
Actively solicit reviews, encourages the Better Business Bureau (BBB). "If your customers trust your service, future customers will trust your service. But they won't know until they see it," the BBB says. The only way they see it is if you continuously ask. Stay active, or as the most interesting man in the world says in his signature sign-off, "Stay thirsty, my friends."
What approaches are you successfully using to gather customer reviews? Share your tips on WarmlyYours Facebook page or tweet us at @WarmlyYours.
Sources:
http://www.womo.com.au/blog/Testimonials-are-Good%2C-Reviews-are-Better http://www.bbb.org/blog/2014/02/the-value-of-customer-reviews/#sthash.oRnlNzfZ.dpuf
---
Tell us About your Project
Our team of Radiant Experts is ready to help! Just tell us a little about yourself and your project to get started.
---
Did you find this post helpful?
Let us know by giving it some applause.
---
---