As a trade professional or dealer, do you ever feel like it's impossible to know all of the products you sell inside and out? In the floor heating segment alone, WarmlyYours offers more than four different options for customers to choose from. With so many items in your portfolio, it's easy to get overwhelmed. But when it comes to in-floor heating, WarmlyYours has developed a tool that can help you — and, in turn, your customers! There's no need for a sales binder. All you need is a computer with Internet access to get your customers all the information they need.
To determine which product is the best fit for your customer, you should reference WarmlyYours's Instant Quote tool. By entering some key information about your customer's room (such as how large it is and what flooring type it features), you'll end up with a side-by-side comparison of recommended products. This side-by-side comparison feature allows the customer to decide what's important to them (easy installation, inexpensive, etc.) before purchasing the product. That's how the tool works in a nutshell, but below we'll walk you through it step by step to give you all the information you'll want to know about getting an Instant Quote for your customer.
Step 1: Locate the tool.
Start by bookmarking www.warmlyyours.com so that you have quick access to the site. Once you're there, you can find the Instant Quote tool on the home page or under the Services tab.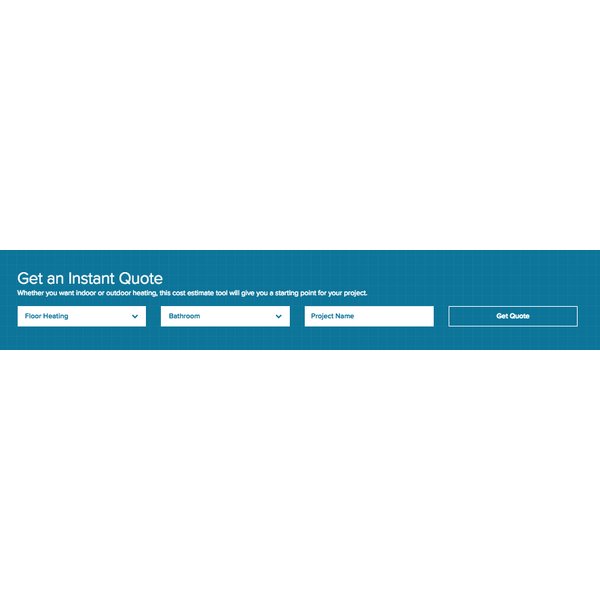 Step 2: Select the type of heating.
Choose between Indoor Floor Heating, Snow Melting and Roof & Gutter Deicing and name your project.
Step 3: Select the product location.
Indicate where the radiant heating will be installed, whether in a bathroom, kitchen, walkway or driveway.
Step 4: Provide the project details.
Enter information about the customer's project, such as what the flooring surface is, what type of subfloor they have, and where the customer is located.
Step 5: Provide the project dimensions.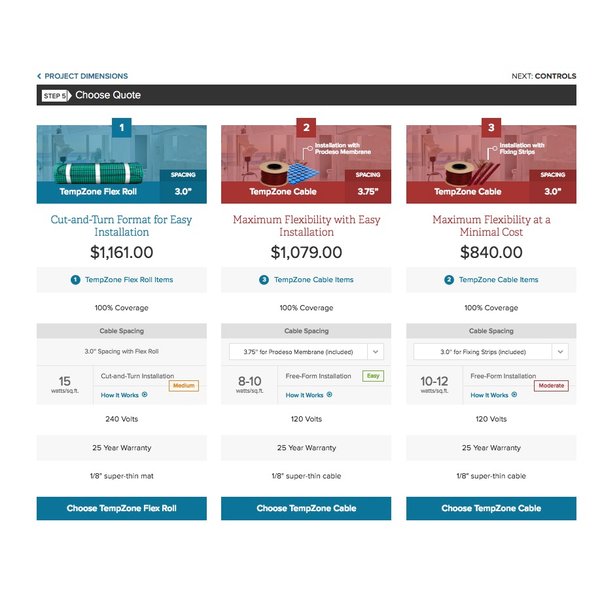 Finally, enter the square footage or length and width of the area to be heated. Or, you can submit a floor plan of the customer's space. In just a few seconds, you'll get a quote showing the various options available to your customer. The quote will show the product, its cost and key benefits so that the customer can decide which one suits them best. For instance, an indoor floor heating quote will show the coverage that each product offers, the wattage per square foot, how the cable is spaced, and how simple or difficult installation is.
Once your customer has identified which aspects are most important to them and which product fits their needs best, it's time to take it to the next level and get them a custom installation plan. This plan uses a floor plan of the room to offer even more detail about the products needed, the cost, and how the system should optimally be installed. Your customer can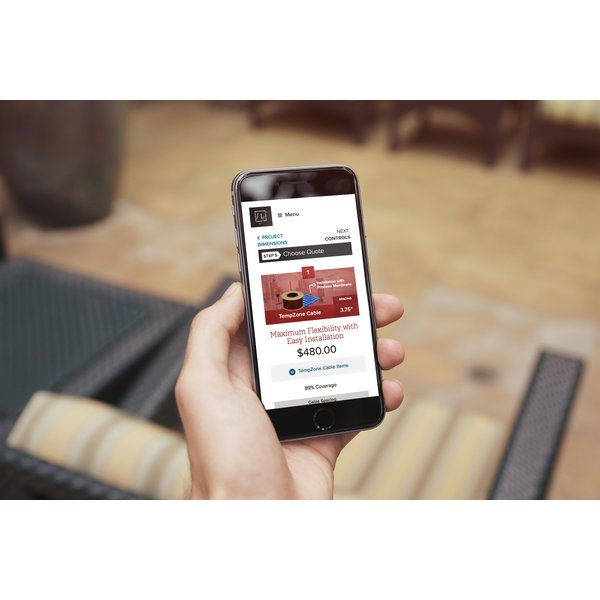 request a custom installation plan online or from their account manager. Once they have a custom installation plan, they're ready to begin their project!
Whether you're well-versed in radiant heating or not, WarmlyYours has you covered. Our Instant Quote tool will be your new best friend, making your job easier and giving your customers exactly what they need. Check it out at www.warmlyyours.com or on your mobile phone and we'll take care of the rest!
---
Tell us About your Project
Our team of Radiant Experts is ready to help! Just tell us a little about yourself and your project to get started.
---
Did you find this post helpful?
Let us know by giving it some applause.
---
---