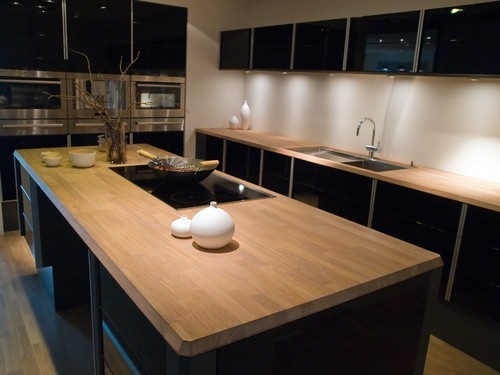 As a building professional, you're probably well-aware of the growing trend that sustainability and green building materials play in construction and home remodeling. While most homeowners will look into energy-efficient windows, green lighting and other investments, upscale clients could be turned on to one of the growing sustainable trends in the industry, radiant heat flooring.
At first glance, it may seem like radiant heating would simply add to a person's energy costs, but it can actually help evenly distribute heat throughout a home. According to TLC.com, forced-air heating that is channeled through ducts and vents can actually dissipate as it travels through ducts in your home, leading to wasted energy. By having the heat come up from the floors themselves, this can evenly distribute the energy throughout the home and can actually cut costs in the process.
There is plenty of research to back up these benefits as well. A joint study by the Danish Technical University and the University of Padua comparing the merits of radiant floor heating and radiators found that while the two were similar, radiant heating can achieve the same comfort level in a room with a much lower air temperature, reports GreenBuildingElements.com. This will mean that homeowners will spend less time fumbling with their thermostats to find the desired temperature, which can lead to wasted energy by starting and stopping the radiator continuously.
Best of all, radiant heating systems can be installed over many different flooring types, so homeowners don't have to feel limited by their new home improvement. Porcelain, ceramic and stone tile are the ideal flooring types to pair with radiant heat, but it can also be used with floor coverings like carpet and vinyl, reports BuildDirect.com.
It may start to get a bit trickier with laminates, which have adhesives that could react to the changing temperatures and could warp or crack under some conditions. However, utilizing a non-adhesive floor heating mat like WarmlyYours's Environ II™ is a great choice to avoid these problems. This installs directly between floating floors and a subfloor to provide even, room-filling warmth. Additionally, hardwood floors are also compatible with radiant heat, but they will need to be carefully engineered to avoid drying out or cupping. Ideally, engineered wood floors are the best choice that can provide the aesthetic benefits without the worries that come with solid varieties.
The next time you're going over green heating options with your client, you can be confident that radiant heating will be an efficient and effective choice for their home.
Like this post? Subscribe for regular updates
Make sure you don't miss out on the latest news in radiant heating by subscribing to our blog. We'll send you an email with links to the newest posts from WarmlyYours.
We won't share your information and you can unsubscribe at any time with a single click.
---
Did you find this post helpful?
Let us know by giving it some applause.
---
---