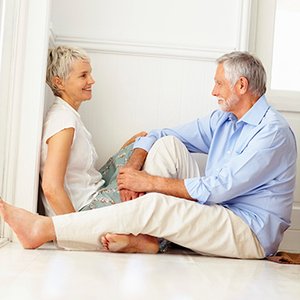 Americans' desire to stay at home as they age is strong. In fact, one study from the American Association of Retired Persons (AARP) found almost 90 percent of seniors wanted to stay in their own homes as they aged, a concept often referred to as "aging in place." To make this happen, more of today's aging homeowners are considering the option of remodeling their homes to make them more compatible for aging in place, rather than selling or moving into retirement homes.
Better Homes and Gardens Real Estate released a survey finding that boomers between the ages of 49 and 67 not only wanted to stay in their longtime communities after they retired, but also planned to update or renovate their homes when they stopped working. Those remodeling plans include upgrades to improve design, comfort and functionality both inside and outside the home to allow for aging in place.
Remodeling for aging in place is a unique market, and you can dive in as deeply as you want as a company. You can do your own research and create internal best practices, or you can go as far as becoming certified with the Certified Aging in Place (CAP) programs and guidelines for home remodelers and builders developed by the AARP in conjunction with the National Association of Home Builders (NAHB). The three-course certification program, in development for more than a decade, includes a wide range of aging-in-place best practices, such as how wide doors should be for wheelchairs (about 36 inches) to the best type of doorknobs (lever handles).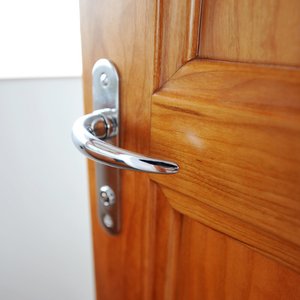 As boomers retire in increasing numbers and the demand for special home modifications rises, there will be a market for remodelers and contractors who know how to make necessary "aging in place" modifications to homes, writes Jay Fitzgerald, Boston Globe Correspondent in "Baby Boomers Remodel as They Age." Keep in mind, the baby-boomer generation, which is made up of Americans born from 1946 to 1964 is 80 million strong. In three years, 50 percent of the U.S. population will be 50+, making this category an interesting one to explore for your business.
As you differentiate yourself in your market, it is important to note the difference between aging in place solutions and universal design.
Aging in place includes living in the same place (home) that you have lived for years by utilizing products, services and conveniences that support remaining in the home as functionality and circumstances changes.
Universal design is a design approach focused on creating home environments that can used by as many people as possible. The NAHB further defines universal design as designing a home that can be enjoyed by people of all ages, health and abilities as their needs change.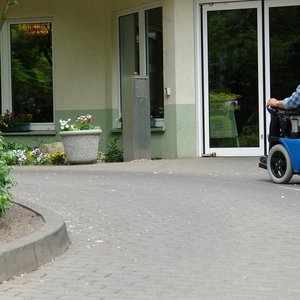 WarmlyYours Radiant Heating supplies products that can be used in both solutions, adding warmth and livability to the home. Earlier this year, we looked at accessibility, and more broadly, universal design, as a design trend for 2014 and WarmlyYours has also contributed to the construction of a Universal Design Living Laboratory, a home designed and built by Dr. Rosemarie Rossetti and her husband, Mark Leder in Columbus, Ohio.
WarmlyYours' products are also beneficial for creating comprehensive aging-in-place solutions. For example, the NAHB's aging in place remodeling checklist includes creating "an accessible path of travel to the home" and suggests flush thresholds for entering the home. If you are performing remodeling to create easily traveled pathways or to lowering thresholds, you can suggest the addition of snow melting systems or roof and gutter deicing systems to eliminate the need for physical work shoveling snow and clearing pathways and driveways. In addition to removing the physical labor, it also creates safer conditions preventing falls or jarring slips.
WarmlyYours electric floor heating systems throughout the home also increase the comfort and health in the home by generating an even heat throughout the home without disturbing dust — reducing the chance of possible allergic reactions. What's more, heated floors reduce noise levels and the amount of dry air in the home and create a warm, inviting atmosphere throughout the long winter months.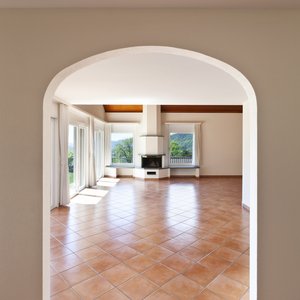 Snow melting and deicing systems lower the maintenance of a home, which is a huge concern for the baby boomer generation. Forty-two percent of U.S. adults ages 49 to 67 reported the most important factor in choosing their next home were low-maintenance features in the online survey conducted in February by Wakefield Research for Better Homes and Gardens Real Estate.
Remodeling for aging in place seems poised to grow. The AARP and NAHB report that 68 percent of remodelers already perform aging-in-place remodeling, and the aging population is the number two issue expected to affect the remodeling industry over the next five years, only behind the availability of skilled labor.
The numbers all point to a growing opportunity for aging in place remodels. Many baby boomers have often spent a lifetime creating memories, which is why 89 percent of people 50+ wish to remain in their own houses indefinitely...those houses are home. The ability to extend the time homeowners can spend in their homes is meaningful work, and WarmlyYours is proud to offer products that can enhance that possibility.
Sources:
http://www.remodeling.hw.net/business/design/how-to-sell-aging-in-place?o=1
http://www.bhgrealestate.com/Views/MediaCenter/News.aspx?id=3122
http://www.nahb.org/generic.aspx?sectionID=717&genericContentID=89801
http://www.nahb.org/page.aspx/category/sectionID=686
http://assistedliving.about.com/od/othercareproviders/a/Home-Remodeling-For-Aging-In-Place.htm
http://www.bostonglobe.com/business/2014/04/12/boomers-remodel-they-age/WBQNp3WyWCr3xf3NQyAyZO/story.html
---
Tell us About your Project
Our team of Radiant Experts is ready to help! Just tell us a little about yourself and your project to get started.
---
Did you find this post helpful?
Let us know by giving it some applause.
---
---