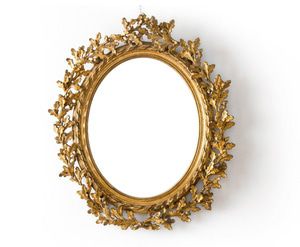 "Mirror, mirror, on the wall, what is the fastest-growing sales category of them all?" Mirror defoggers! We couldn't help but think of this classic fairy tale phrase while reviewing WarmlyYours Radiant Heating's 2014 sales numbers when we saw that the Other Products category (which includes mirror defoggers, countertop heaters, and third-party integration kits) grew an incredible 705.2 percent during the fourth quarter. After its fourth-quarter surge, the company's Other Products category finished 2014 with a 69.8 percent increase due to the success of mirror defoggers in both the United States and Canada.
That growth number may seem a little like it's out of a fairy tale to some, but for WarmlyYours, which experienced strong growth in multiple categories in 2014, that number was very real — and one of several strong trends seen in its sales numbers for the fourth-quarter and full-year 2014 Annual Report.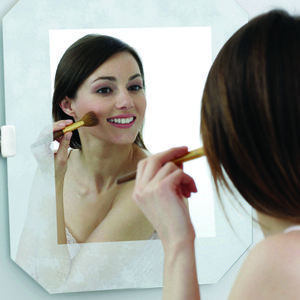 Homeowners were looking to add more home features (such as mirror defoggers) in 2014 as the upturn continued to take hold, according to the findings from the American Institute of Architects Home Design Trends Survey.
"Special home features that were often eliminated during the housing downturn are now increasingly returning to home designs," observed Kermit Baker, Hon. AIA, AIA Chief Economist in the report. He added that homeowners also invested in special function rooms, which often disappeared from homes during the downturn in an effort to manage housing costs.
Growth in 2014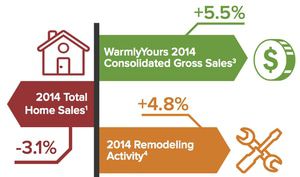 For WarmlyYours, offering a diverse portfolio of radiant heating products for various areas of the home, including special function rooms, led to an increase in sales for the majority of the year. WarmlyYours kicked off the year with double-digit growth, increasing consolidated gross sales (United States and Canadian markets combined) 10.2 percent in the first quarter. The second and fourth quarters also showed strong growth with a 4.7 percent increase in sales in the second quarter and an 8.2 percent rise in the fourth quarter. The third quarter declined 1.9 percent (mainly due to weak sales during the summer season in Canada), but saw sales of snow-melting systems grow at an astonishing rate of 208 percent as homeowners anticipated the upcoming winter. In the fourth quarter, consolidated gross sales increased 8.2 percent. In the United States, sales increased 13.6 percent, while Canadian sales declined during the quarter, with a strong finish to the year overall.

Let it snow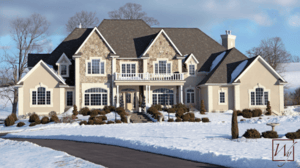 Although mirror defoggers demonstrated strong growth during the fourth quarter, the breakout performer of the year was the snow-melting, deicing and slab-heating category, which grew 96.2 percent in consolidated gross sales last year, buoyed by a 139.1 percent increase in consolidated gross sales in Q4. This product line includes snow-melting systems, slab-heating mats and cables, roof and gutter deicing systems, and controls and accessories. With a 701.3 percent increase compared with the prior year, roof and gutter deicing systems led the product segment, followed by snow-melting systems with 85.6 percent growth.
This growth spotlights a shift in preferences from indoor heat to outdoor heat by homeowners, as more and more of them realize that some of the struggles of winter can be prevented with radiant heating solutions.
Heated floors on top
However, homeowners were still in love with radiant floor heating systems in 2014. WarmlyYours data indicate that heated floors achieved the greatest sales volume last year. The floor heating category, including all products within WarmlyYours' TempZone™ and Environ™ product lines, comprised 73.5 percent of all 2014 sales, leading sales of all other categories. The TempZone™ line, which includes TempZone™ Cables, Custom Mats, Easy Mats, Flex Rolls, Shower Mats and Standard Mats for installation under tile, stone and hardwood, continues to be the strongest seller, comprising 66 percent of gross sales within the floor heating category.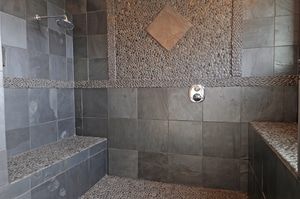 Within the TempZone™ product line, Shower Mats experienced the fastest growth in 2014, with a 149.2 percent increase in consolidated gross sales last year. This was another reflection of homeowners' desires to increase the comfort of their homes, which is a trend industry experts predict will only grow in 2015.
New and noteworthy
Homeowners also added comfort with electric towel warmers. WarmlyYours data suggest increasing demand for freestanding towel warmers that can be conveniently transported from room to room or home to home. For instance, the Barcelona towel warmer grew 161.1 percent in consolidated gross sales last year. The Barcelona towel warmer is a plug-in, eight-bar, freestanding option.
WarmlyYours expects to see an increase in sales of its freestanding and wall-mounted towel warmers — as well as radiant panels — this year.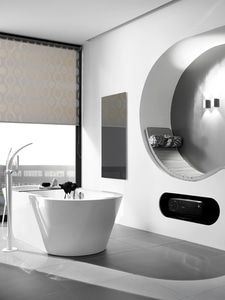 In preparation, WarmlyYours has launched a new line of Ember® radiant panels. These products offer an affordable and effective heating solution for any room in the home. The company also widened the distribution of its Studio and Metropolitan towel warmers (previously only available through exclusive retailers).
New products are also planned in other categories. In the first quarter of 2015, WarmlyYours plans to release the Lyric thermostat in partnership with Honeywell. This "smart" thermostat allows homeowners to control the temperature of their home from their mobile device. It also has the ability to detect when residents are home or away, allowing them to save as much energy as possible, in addition to other features.
Future forecast
In 2015, WarmlyYours expects the electric radiant heating market to continue strong growth as housing sales and remodeling projects increase. According to the Leading Indicator of Remodeling Activity (LIRA), the first three quarters of 2015 will see more remodeling projects than the first three quarters of 2014 — albeit slow growth. WarmlyYours predicts that in-floor heating sales, as well as the company's entire diverse portfolio of radiant heating products for the home, will only grow in 2015. The company plans to announce many other new products across product categories as the year progresses, helping homeowners find "true love" in the full potential and comfort of their homes. In addition to new products, the company will also continue to focus on helping keep installations simple and easy for installers with its tools and services.
It's a "fairy tale" of comfort and warmth for everyone — installers and homeowners alike — that WarmlyYours eagerly works to bring to life every day. To read the full report, click here.


Sources:
www.aia.org