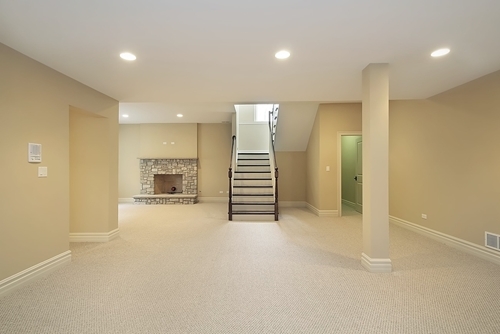 When you think of a warm, comfortable bedroom, you may not envision a space in a basement. However, many people transform these areas of their homes into livable rooms that provide them with comfort and relaxation. If you're one of the many individuals who wants to make better use of his or her basement, there are a few ways you can do so. With radiant heating and the right decor, you can make any below-ground space feel like a sanctuary.
1. Invest in a radiant heating system
It's no secret that basements can be cold and clammy, which is why many people don't think of them as places for bedrooms. However, this doesn't have to be the case if you renovate the space accordingly. For example, bringing in a radiant floor heating system can help you instantly boost the comfort level of the space. Not only will it create heat, but it will instantly provide warmth underfoot that can make your bedroom feel more relaxing.
2. Add extra insulation
Once you install a radiant heating system, you can look for ways to keep the warmth within your new bedroom through new insulation, according to Houzz. This may mean adding extra padding and insulation to ensure that the comfort level is consistent in the area. While it may take some time to carry out the renovations, this can give you peace of mind once you're finished converting the space.
3. Make it charming and cozy
Ideally, you should strive to make the decor in the area as relaxing as possible, especially because basements don't often allow an ample amount of natural light to flow in. This means opting for warm hues on your walls, furnishings and linens to create a more open feeling. Try to stay away from dark colors, which can make the space feel colder, less welcoming and smaller.
4. Take headroom into account
As you're configuring your basement and where you want to place your furniture, Better Homes and Gardens magazine stated that it's critical to take head room into account. Typically, basements lack head space, which can make it challenging to fit in certain items such as headboards and dressers. Don't forget about these factors as you begin moving pieces into your space.
5. Opt for luxury
If you want to create a certain luxury feeling in your new basement bedroom, invest in products that help you develop this atmosphere. Pay a little extra for high thread count bedding, and pay a little more for an antique wooden dresser that can add character to the room. It's these type of finishing touches that can make you proud of your renovations and help you look forward to using the bedroom on a regular basis.
Whether you want to remodel your basement now or in the near future, key components such as radiant heating and insulation can help you achieve your design goals. These tips can also make the job easier for you as the project begins.