My name is Chris and for several years I've been a part of the WarmlyYours Technical Support Team. We provide 24/7 phone support for our customers for all of our radiant products, so that means I've answered a lot of questions about a lot of different topics. However, there are several questions that seem to come up on a fairly consistent basis. 
In this post, I'll cover the most common questions we receive—along with providing answers.
Does the TempZone mat get installed wire side down or wire side up?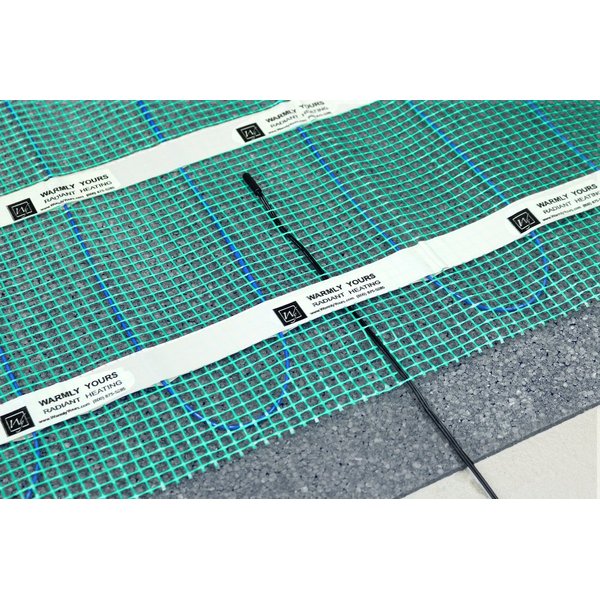 Answer: The TempZone heating elements are designed for use under marble, tile, or stone floors. Wire side down whenever possible. With the wire side down, the mesh will help protect the wire from damage from the trowels that installers will often use.  
What type of thinset cement should I use for my TempZone mat and tile?
Answer: Any latex, polymer, or acrylic modified thinset cement. This type of cement will more readily expand and contract with the heating and cooling of the floor, ensuring that the tiles and grout do not crack.
What temperature should I set my floor to?
Answer: This is personal preference. Most people set their floors to between 82 and 85 degrees. When heating a laminate or engineered floor, check with the manufacturer of the flooring to see if there are any temperature limits to be observed. 
What is the distributor ID for my nSpire Touch thermostat?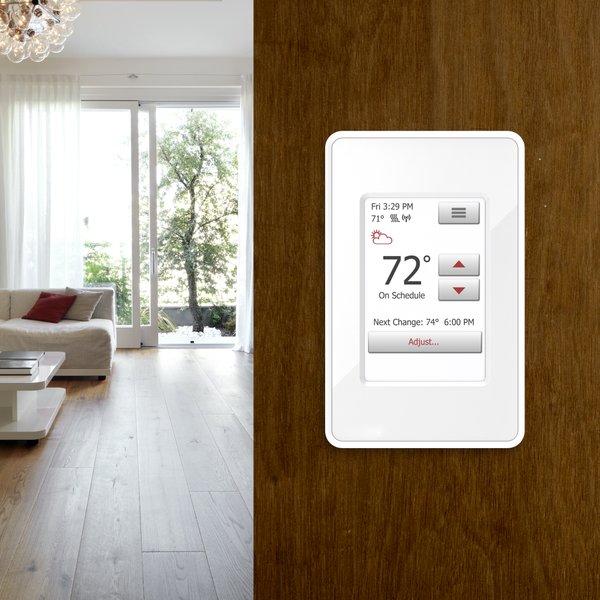 Answer: The distributor ID code for WarmlyYours is 10266. This code is needed during the startup menu when first installing the nSpire Touch or nSpire Touch WiFi thermostat.
Does the floor heating require a dedicated circuit? 
Answer: We strongly recommend it. The thermostats we offer for floor heating include a built in GFCI (Ground Fault Circuit Interrupt) that may engage due to interference from appliances (fans, motors, etc.) on the same circuit. In short, a shared line can be prone to sporadic tripping of the GFCI in the thermostat.
Can a floor heating mat or cable be shortened?
Answer: NO- When a cable or mat is shortened it breaks the math that holds these systems together. Shortening a circuit will cause a circuit to lose resistance, when resistance is lost it drives both the wattage and amperage up. This increased wattage and subsequent amperage puts more stress on the wire than it's been designed for. These shortened circuits are prone to fail, will usually exceed the wattage allowed per square foot by NEC (National Electrical Code) code, and may overload a thermostat due to the increased amperage. And you'll lose the warranty too.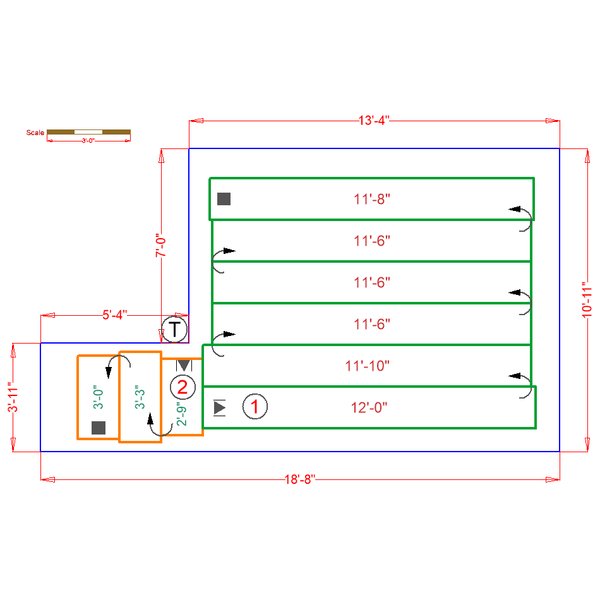 How can I figure the kilowatt load for my nSpiration Series thermostat?
Answer: Kilowatt load is figured by taking the overall wattage and simply dividing it by 1000. In some cases, usually where a replacement thermostat is involved, a customer might not know the wattage of the heating mat installed. We can figure it out using the following formula. Take the square footage of the room and multiply it by 15 (for tile) or 12 (for carpet or laminate) to get the total wattage. Divide the total wattage by 1000 to get the Kilowatt load usage. For example:  a 100 square foot tiled room would yield 1500 watts (100sq feet x 15 watts per square foot) divided by 1000 would give the Kilowatt load of 1.5.
Can I use your thermostat to control my non-WarmlyYours floor heating system? 
Answer: Yes, as long as the system in question is drawing 15 amps or less. 
If you have any questions that we didn't address here, make sure to give us a call at 1-800-875-5285. 
---
Tell us About your Project
Our team of Radiant Experts is ready to help! Just tell us a little about yourself and your project to get started.
---
Did you find this post helpful?
Let us know by giving it some applause.
---
---