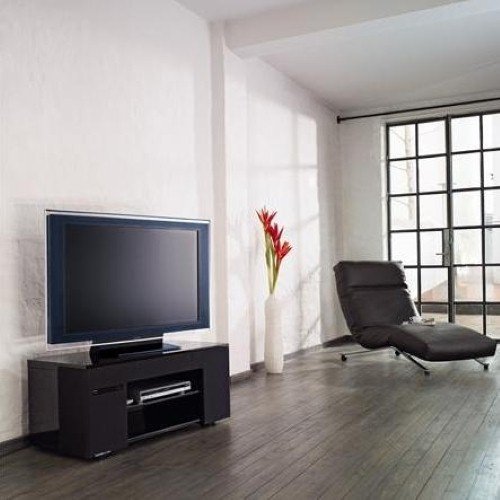 If you are working with homeowners who are interested in transforming their living room into a chic, modern space, there are a couple of things you can keep in mind to make their design dreams come true.
One of the most important elements of contemporary design is minimalism. In order to achieve a modern look that your homeowners will love, keep it simple. Take out any existing bulky, traditional furniture that may be consuming too much space. Replace it with sleek chairs, sofas and end tables that are smaller in size but just as comfortable.
It's important to think outside of the box when it comes to the accent furniture and wall art that you bring into the space as well. Modern interior design is all about how function combines seamlessly with style. For instance, think about bringing in a radiant heating panel for the walls to provide homeowners with an additional source of heat and art for their walls. Lava heating is a great way to reduce energy expenses while exhibiting unique decor.

When shopping for furniture, try to keep in mind that sharp edges and clean lines make up the basics of modern design. For this reason, square tables and chairs are ideal when it comes to decorating a modern space, but you do not have to limit yourself to this variety.
Much of contemporary interior design today is situated around the idea that the unusual and unique are what truly make a space modern. If you find an oval-shaped chair that might be perfect for the corner of the homeowners' living room, try it out and see how it complements the rest of the design.
HGTV reports that while modern design may focus on neutral color palettes, adding a splash of bright hues here and there can spice up a contemporary space. Think about incorporating vivid colors or patterns into throw pillows or blankets. This can create a more cohesive look and transform any traditional living room into a modern space.
If the homeowners have an eye-catching view to show off, make this a focal point in the room. Instead of covering the windows with curtains, let the natural light flow into the space to emphasize the highlights of the furnishings and decor.
While it can be difficult to transform a traditional room into a contemporary space, knowing what to look for while shopping for furniture and accent pieces can go a long way.
---
Tell us About your Project
Our team of Radiant Experts is ready to help! Just tell us a little about yourself and your project to get started.
---
Did you find this post helpful?
Let us know by giving it some applause.
---
---