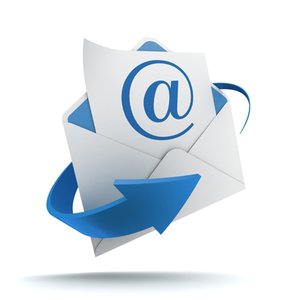 It has been proven that the majority of a company's new revenue and projects come from previous clients and customers or referrals from them. Here are a few examples of how different companies stay in touch with their client base.
There are a lot of programs and software tools that can help remind companies to follow up with their clients and customers.
MarketSharp and SendPepper are two programs that are regularly used. An alternative is to just set up calendar events in Microsoft Outlook to remind them to follow up with their customers.
Looking for an automated follow-up solution?
Try www.followupthen.com, its free and simple to use.
The best way to use this program is by making it a habit. Staying in touch with clients and customers should be an ongoing commitment. FollowUpThen can help by creating and organizing ongoing contact points and conversations.
After completing a project use www.followupthen.com to schedule a set of reminders over a period of time. In the email, list the client's name, location, job completion date, the type of service that was done, and any other necessary information that may help remind your company about the client. This email will become useful when trying to reach out to previous clients/customers.
At 1-2 weeks:
Check for up-to-date information on the client
Send the client/customer a post-job survey (paper or electronic)
Connect with the client/customer via Facebook, Twitter, Instagram, etc.
At 6-10 months:
At 12-15 months:
Mail out information about your referral program
At 18-24 months:
Send an email suggesting that the company is available for any services they may need.
At 30+ months:
Call the client or customer to let them know that your company was thinking about them.
Through FollowUpThen, your company will receive an email reminder at each contact point over a set time period. This could possibly be the best solution to continuing the customer dialog and providing excellent customer care. This is an easy, free solution to help you stay in touch with your valued clients/customers and prospects to capture new and repeat business and increase your bottom line.
---
Tell us About your Project
Our team of Radiant Experts is ready to help! Just tell us a little about yourself and your project to get started.
---
Did you find this post helpful?
Let us know by giving it some applause.
---
---