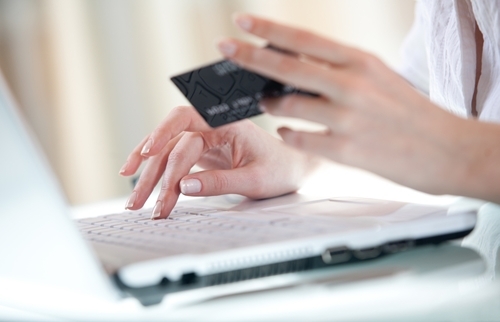 Home improvement magazines, television shows and websites have made it easier than ever for homeowners to get inspiration on renovation projects for the home. Whether it's a complete kitchen remodel, adding an addition or sprucing up the bathroom, there is definitely no shortage of good ideas. The problem for many is how to pay for renovations that can cost tens and even hundreds of thousands of dollars.
According to BankRate.com, a recent survey conducted by the National Association of the Remodeling Industry revealed that many people planning home renovations pay for them with savings. 
Experts say dual-income couples with grown children are among those who are most likely to dip into savings to pay for upgrades to their homes. 
"There's a relationship between working couples, life partners, who have children who've completed college and within a very short period after that, they say, 'Wow! Look at the money we have!'" remodeling company owner Steve Klitsch recently told the website. "They're not paying tuition, not buying books. They suddenly have thousands or tens of thousands of disposable income they can put into their home."
Other options
The good news is that individuals don't have to wait until their children are grown to find money to pay for upgrades and updates for the home. 
NARI reports that the most common way to finance a renovation is with an equity line of credit that bases the loan amount on the equity in their home.
Additionally, the Federal Housing Administration offers various loans specifically for home improvements. A new type of financing, called a 203K loan, allows individuals to borrow against the future equity in their updated home.
Some homeowners even choose to use credit cards to finance projects.
Do your research
It's important to compare rates, guidelines, terms and tax considerations among different financing options to find the best option for you.
Contractors can often provide a wealth of information on financing options for their customers, so ask for his or her help.
Be efficient
Regardless of how you plan on financing your renovation project, investing in energy efficient products will end up saving you money in the long run.
"It costs you less every month to make the house more energy-efficient while you live there, so why not do it while the kitchen or bathroom is torn to pieces, instead of coming back and making another mess later?" remodeling expert Gary Henley recently told CNBC. "You're getting a quick payback, so it makes it affordable."
While some may avoid efficient products because of a higher upfront cost, homeowners can check for rebates online. The EnergyStar website helps consumers find rebates and other special offers by zip code on its website, EnergyStar.gov.
Remember that there are many ways to increase your home's efficiency while reducing the amount of money you spend on utilities. For instance, installing electric radiant heating in your updated kitchen, bathroom or any other room can help maintain a more consistent temperature as well as cut heating costs by as much as 25 to 30 percent each year, according to WarmlyYours.
Like this post? Subscribe for regular updates
Make sure you don't miss out on the latest news in radiant heating by subscribing to our blog. We'll send you an email with links to the newest posts from WarmlyYours.
We won't share your information and you can unsubscribe at any time with a single click.
---
Did you find this post helpful?
Let us know by giving it some applause.
---
---