Nowadays it is nearly impossible to find someone who doesn't have an iPhone, Android, or other high –tech gadget at his or her disposal. Many people are realizing that among all the 300,000 apps offered, there are a variety of home improvement apps that provide useful data and information needed for their at-home project. Whether you are painting, laying down tile, or remodeling an entire room, there are apps available in order to help you get the job done!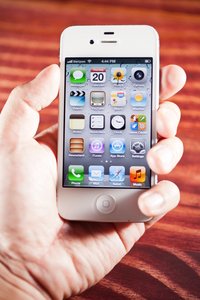 If your project involves marginal rearrangement or full reinvention of a room, HomeDesign 3D is the app to use! This app allows you to Auto-CAD your way into a new home and lets you rearrange and re-create your home in 2D or 3D. HomeDesign 3D is available for iPhone ($4), or iPad ($6). There is also a version for Android, available for $4.79.
We all know that one of the most daunting parts of renovating is the planning stage. Luckily Handy Man DIY app (iPhone, $1.99) helps you calculate square footage and provides useful how-to manuals for many basic projects. Also, with the Handyman Sidekick (iPhone, $1.99) you can simply input the size of your project and it will estimate how much paint, drywall or flooring, etc. you need to buy to get the job done.
An app similar to Handy Man DIY is the Home Sizer app (iPhone $2.99). The Home Sizer app allows you to calculate the square footage of a room or an entire house! It is a handy tool for both remodeling projects and for new-home construction. This app can actually help you "build" your dream home and give you estimates on the value and house payments for your home.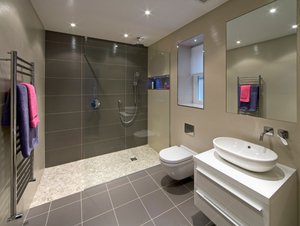 Imagine an app with 18-tools-in-one! Real Tools (iPhone, $0.99) is an app that includes a variety of virtual tools like a thermometer, measuring tape, surface level, flashlight, compass, and even a battery meter to help you with any project!
Having trouble organizing your photos and measurements? Photo Measures (iPhone/iPad/iPod Touch, $4.99) is an app that lets you take a photo of an object or room and write the measurements directly over it, keeping all your measurements in one mobile place instead of creating tedious sketches.
When it comes to wood flooring, picking out the perfect wood for your floor can be very difficult and confusing. An app called I.D. Wood provides information about more than 160 different types of wood, including their durability and sustainability. It is similar to a visual floor dictionary that only costs $4.99 (iPhone).
These apps we've identified here are only a few of the countless home improvement apps offered! Whether you are a professional handyman or a "DIY-er," these apps will provide you with information at your fingertips at all times and are available for your current project at little to no cost!
Who would have thought that your most powerful tool could be found outside your toolbox?
---
Tell us About your Project
Our team of Radiant Experts is ready to help! Just tell us a little about yourself and your project to get started.
---
Did you find this post helpful?
Let us know by giving it some applause.
---
---