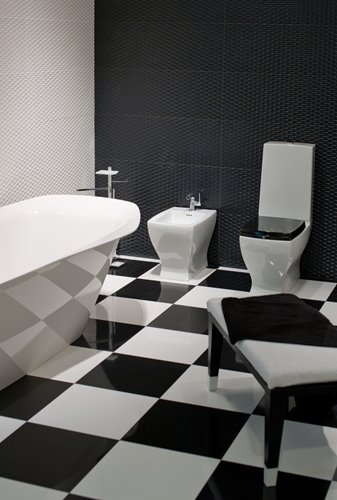 A new survey of more than 100,000 Americans reveals that many are moving forward with plans to renovate, remodel and improve their homes.
The poll, conducted by the home improvement website Houzz.com, found that the majority of homeowners (53 percent) believe now is a good time to remodel. In total, 48 percent of homeowners surveyed said they are planning to remodel, build an addition or build a custom home within the next two years.
The 2013 Houzz & Home survey is the largest survey of remodeling and decorating activity ever conducted. It polled respondents on previous home improvements, planned projects, as well as the motivations behind these projects. 
"We've collected an unprecedented volume of data from the community, and we are pleased to share the synthesis and findings with everyone looking to renovate or decorate their home," said Liza Hausman, vice president of community for Houzz. "This data will enable us to empower the community with powerful resources they can use to make better decisions around building, remodeling and design projects."
Popular home improvements
When it comes to embarking on a renovation, the survey found that kitchen and bath projects are the top priority of many homeowners. Twenty-eight percent of respondents said they are planning a bathroom remodel or addition within the next two years, while 23 percent are planning a kitchen update. 
Both of these spaces are historically the most popular when it comes to renovations. Common bathroom improvements include installing a new vanity, updated plumbing fixtures and radiant floor heating. Warm floors are also popular for kitchen remodels, as are custom cabinetry, energy efficient appliances and solid surface countertops.
These rooms are also the most costly to renovate. The average kitchen remodel costs $28,000, while the average bathroom renovation runs more than $11,500.
Homeowners also indicated that other projects are common as well. They include updating flooring, paneling and ceilings, as well as adding or replacing windows, doors, decks and patios. Altering or adding a closet, bedroom or family room are also popular home improvements.
Budgeting
The number of homeowners who said they will delay their projects because of the economy decreased to 45 percent, compared to 52 percent last year. Additionally, many said they are likely to cut back in other areas, such as vacations and other big ticket purchases, rather than delay or decrease budgets for their home plans.
Motivation
While some people plan home renovations in order to increase the value of their homes, the Houzz survey found that the majority of those polled (83 percent) said they plan projects to improve the  improving the look and feel of their homes.
---
Tell us About your Project
Our team of Radiant Experts is ready to help! Just tell us a little about yourself and your project to get started.
---
Did you find this post helpful?
Let us know by giving it some applause.
---
---