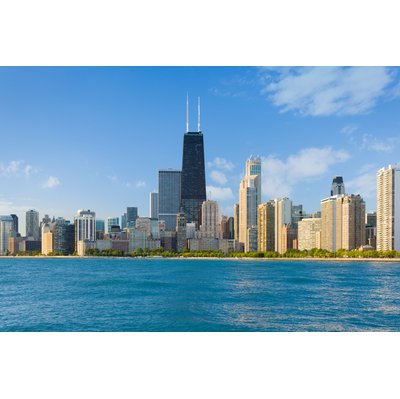 Chicago is among four U.S. cities that have teams based in their city from all five major American professional team sports (baseball, football, basketball, hockey, soccer). Those recognizable Chicago teams include: Chicago Cubs and White Sox – baseball, Chicago Bears – football, Chicago Bulls – basketball, Chicago Blackhawks – hockey, and Chicago Fire – soccer.
Like the other four cities, Chicago is proud of its notable sports history. It's also another reason why many Chicago residents invest in a game room in their own homes — whether it's for watching the game, playing games or both. The best place for a game room is typically in the basement, where there's more available space. The downside is that the basement is often the coldest spot in the house. 
To make matters worse, Chicago temperatures can get pretty frigid during the winter months where the temperature never rises above freezing for approximately 122 days during the year, according to currentresults.com. Between November and February, the low is generally between 17 and 32 degrees Fahrenheit, with the high between 31 and 48 degrees Fahrenheit. To combat the winter chill and warm up a game room in this cold Chicago basement, this homeowner invested in an underfloor heating system. 
A Cold Chicago Basement Transformed by a Warm Game Room
When these Chicago homeowners and avid sports fans decided to remodel their basement, they chose to convert a large part of their basement into a game room. However, they knew they needed to warm up the space to make it more livable. They selected a WarmlyYours TempZone Flex Roll System to install over the cold concrete floor and warm up the tile flooring they had chosen. A free no obligation floor plan is included with every quote as shown below.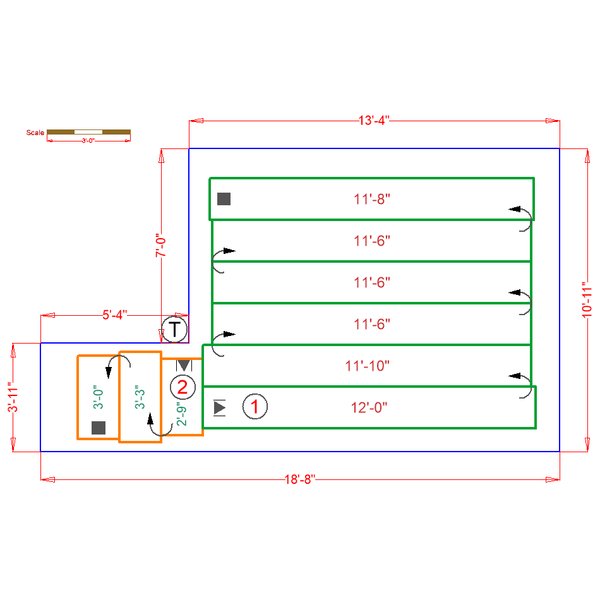 The system cost approximately $1,000 for the 167-square foot room or equivalent to $8.66 per square foot. And another benefit is the low operating cost to run the system. To heat this game room for eight hours, it costs about 68 cents a day, according to WarmlyYours' Operating Cost Calculator Annually, that comes out to about $450, and during the coldest month of the year, the cost is around $90, according to calculations done by WarmlyYours' Heat Loss Calculator. Because the heating element lies on top of a concrete slab, it's important to use CeraZorb® synthetic cork underlayment to insulate the slab. This ensures that the heat from the Flex Roll radiates upward through the floor instead of getting sucked down into the slab. As a result, the operating costs will be lower.
Inspired Floor Heating Controls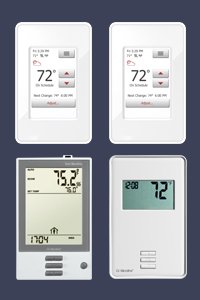 WarmlyYours offers a full range of controls with the comprehensive nSpiration Series of Thermostats. There are a wide variety of options; from the the nHance thermostat that is reasonably priced and features an easy to read backlit display to the nSpire Touch WiFi thermostat that is fully programmable with WiFi enabled remote control. However, if you just want the basic thermostat with no frills or programming capabilities, there's the nTrust thermostat that is very budget-friendly with a simple "set-it-and-forget-it" operation. 
With a model for every application and every lifestyle it's easy for you to select a floor heating control as inspired as you are. If you want advice on what would be the best option for your lifestyle, or just have a question please call us at (800) 875-5285 and one of our friendly, knowledgeable staff will be happy to help.
Free Installation Plan is a Smart Way to Start Your Game Room Project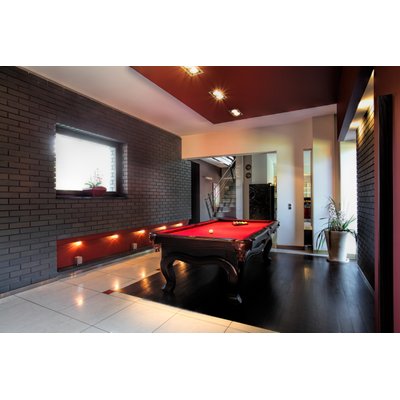 WarmlyYours is committed to helping you start smart so we offer a detailed installation plan, which shows exactly how the floor-heating system should be installed. It's easy to get by uploading your floor plan online. Having this plan makes installation easier for you and gives our technical team more information to help you through your installation if you have questions. For your convenience, our technical support experts are available 24/7 at 800-875-5285. 
Whether you're ready to sit down and enjoy a Chicago Bears game or play a game of your own, make sure your room is comfortably warm and cozy with radiantly heated floors. 
For more information about radiant heating and how it can transform your living space, visit us at www.warmlyyours.com.
---
Tell us About your Project
Our team of Radiant Experts is ready to help! Just tell us a little about yourself and your project to get started.
---
Did you find this post helpful?
Let us know by giving it some applause.
---
---