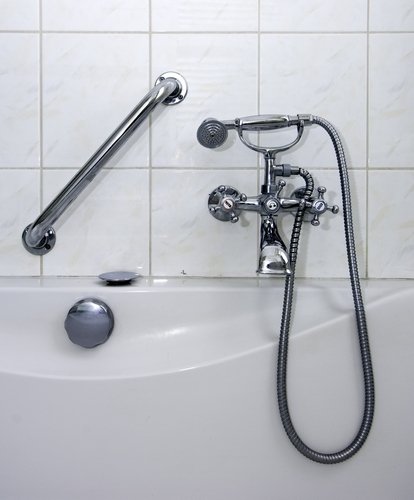 Whether they plan on remodeling an entire kitchen or bathroom, or embarking on a different type of home improvement project like purchasing new windows or installing electric radiant heating in one or more rooms, many homeowners are planning renovations for 2013.
A new study conducted by CIBC of more than 1,000 Canadians revealed that nearly 40 percent plan to renovate their homes in the next 12 months.
"Home renovations can help you get more out of your property, but you do need to consider how the costs will fit with your overall financial plan," said CIBC's Colette Delaney. "Most people taking on a renovation have a clear vision of how they want their home to look when it's done. Our message is you need the same clear plan for repaying any debt you might incur along the way."
The poll revealed that the average amount of money Canadians plan on spending on their home improvement projects is $15,300.
American comparison
Similarly, a recent survey in the U.S. revealed that more homeowners are planning improvements this year. The poll, conducted by the website CouponCabin.com, revealed that 64 percent of Americans are likely to embark on a project within the next year.
Overall, home improvement spending in the U.S. is expected to increase more than 20 percent over last year. Harvard University's Joint Center for Housing Studies estimates that homeowners will spend $151 billion on different projects in 2013.
Ensuring success
Whether you live in Canada or the U.S., experts say there are a few things homeowners can do to ensure a positive outcome to projects of any scope.
"The most important part of a renovation is the planning," said HGTV's Scott McGillivray. "It sounds cliché, but planning really is half the battle. In my experience, the homeowners who plan ahead are also more likely to be happy with the end result, and are better at sticking to their budget."
McGillivray also suggests getting quotes from contractors up front and ensuring you have a signed contract.
Additionally, he says that expecting the unexpected is good advice for anyone planning a home improvement project.
Consider value
Homeowners who want to complete renovations that will increase the value of the home may want to focus on their kitchen and bathrooms. Data shows individuals who renovate these rooms are likely to recoup a good portion of the cost of the project when they sell the home.
"Kitchens and bathrooms are always value-adds, so if you're prioritizing your renovations and looking to make your dollars go further, plan on doing those rooms first," advised McGillivray.
---
Tell us About your Project
Our team of Radiant Experts is ready to help! Just tell us a little about yourself and your project to get started.
---
Did you find this post helpful?
Let us know by giving it some applause.
---
---