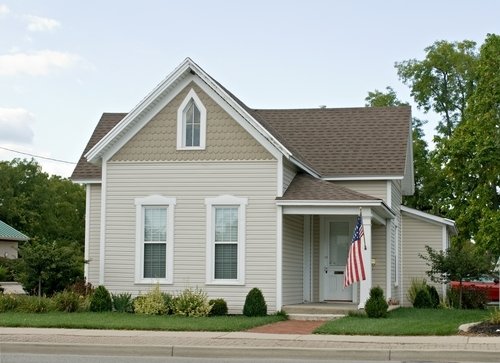 The spring is expected to be a busy season for home improvement projects and renovations. In addition to being a traditionally robust time of year for any type of home remodels, a recent survey conducted by Better Homes and Gardens revealed that many homeowners are ready to spend their hard-earned money on at-home projects. 
The poll of 4,000 readers of the publication found that the percentage of homeowners who feel now is a good time to spend money on home improvement has doubled since 2009. Additionally, the survey revealed that people are spending more time researching and planning their projects as well as ensuring they get the best deal possible. 
"Our homes are the physical expression of ourselves and lives," said Better Homes and Gardens' Jill Waage. "In addition to spending more time planning and hunting for the right elements for living spaces, consumers are also turning to social media platforms like Pinterest to gather and share design inspirations, smart products, creative ideas and space-wise solutions."
Smart project choices
Many people will spend their time and money on indoor projects this spring. While kitchen and bathroom renovations remain the most common home improvement projects, smaller projects that will increase a home's comfort, style and efficiency are also popular. 
For instance, even though temperatures rise in the spring, the season is a good time to install radiant floor heating in the kitchen, bathroom, bedroom, living room or basement. In addition to offering a more efficient heating source than forced air systems, this type of heat can increase a room's comfort by eliminating cold spots and keeping the heat lower than traditional systems.
In general, experts say many homeowners are embarking on projects that will make their homes the best they can possibly be. 
"We've found that many of our readers want to refresh what's already there," Waage recently told BPT News.
Improving curb appeal
Many aren't just planning indoor improvements this spring, they're also sprucing up their homes' curb appeal with outdoor projects. In fact, Better Homes and Gardens found that private backyards and low-maintenance exterior products are currently in demand.
Making your house look great can be as easy as planting flowers, trees and bushes or can be more involved. While painting exterior trim and replacing hardware and light fixtures are relatively easy projects, installing new siding and doors or painting the entire exterior can take more time and effort. 
The Chico Enterprise-Record reports that mild seasons such as spring and fall are ideal for outdoor painting. For best results, experts suggest avoiding painting in direct sunlight.
---
Tell us About your Project
Our team of Radiant Experts is ready to help! Just tell us a little about yourself and your project to get started.
---
Did you find this post helpful?
Let us know by giving it some applause.
---
---