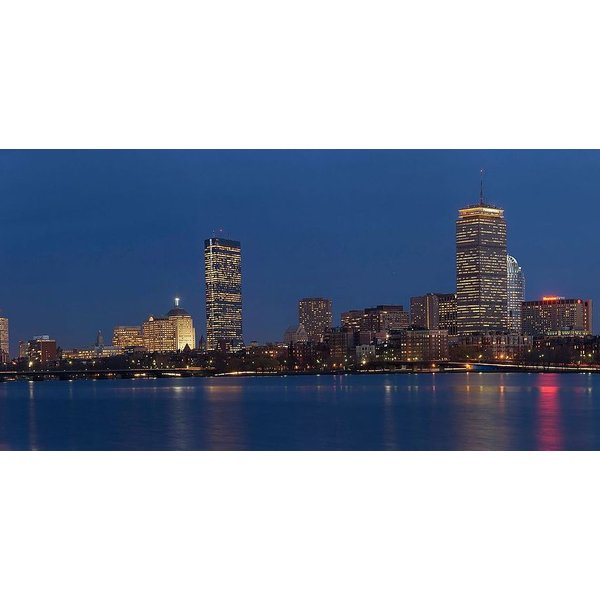 Founded in 1630, Boston is one of the oldest cities in the U.S in addition to being both the largest city and capital of Massachusetts. The key role it played in the American Revolution is highlighted on the Freedom Trail, a 2.5-mile walking route of historic sites that tells the story of the nation's founding. Upon U.S. independence from Great Britain, the city continued to be an important port and manufacturing hub, as well as a center for education and culture. Still, Boston's coastal location on the North Atlantic moderates its temperature making the city very prone to Nor'easter weather systems that can produce much snow and rain.
According to currentresults.com the average snowfall in December is 9 inches while the most snow accumulates in January with an average of 12.9. February isn't far behind with an average 10.9 inches. While Boston's annual snowfall can vary from year to year, the potential for snow is still strong enough to make it worthwhile to install a snow-melting system as it can save you the backbreaking labor of shoveling or plowing snow from your walkways, driveway, and patio. When replacing or installing a new driveway or walkway consider adding outdoor radiant heating underneath and you'll be rewarded with the convenience and safety it adds to your winter routine. 
Enjoy Your Coffee While the Snow Melting System Does the Work for You
These Boston homeowners had recently done some remodeling to their outdoor entryway façade and wanted their walkway to complement it. Since they were already in 'improvement' mode, they thought that adding radiant heat underneath would be a great upgrade while also keeping the walkway clear during the winter for visiting family and friends. They chose the cable snow melting system from WarmlyYours for the lower cost and flexibility in installation. See their custom installation plan below.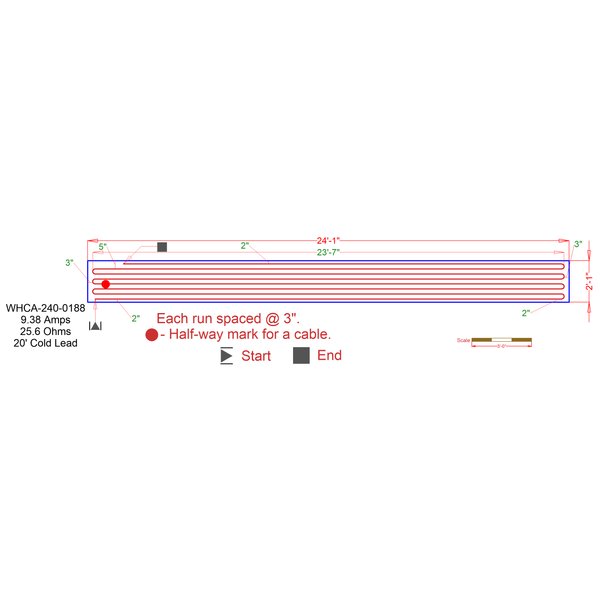 To heat approximately 47 square feet of walkway, the cable snow melting system cost $450.00, or $8.62 per square foot. Another bonus is that the operating cost is very minimal. A typical snowfall is 6 hours and the system would cost a mere $2.14 to run during that time based on an average kW/hour cost of 35.6 cents in Boston. That's less than your average cup of joe! Better still, you can sit in the warmth of your home sipping your coffee while the system does the work for you. 
A Wide Variety of Controls to Operate Your System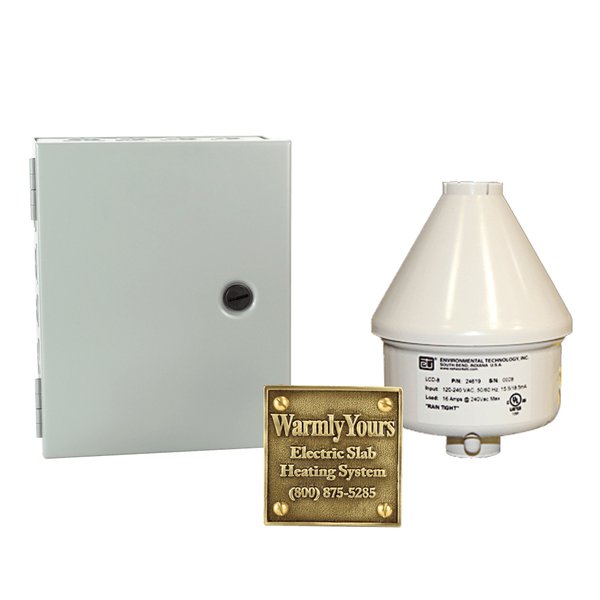 These Boston homeowners selected the Snow Melt Value Control System that provides automatic operation and comes complete with Moisture and AirTemp sensors. This configurable aerial snow melting controller makes automatic snow melting cost-effective in even the smallest applications. In addition, the adjustable hold-on period (3 hours default) continues heater operation after snow stops to ensure complete melting.

There is a wide collection of controls for WarmlyYours snow melting systems—from a manual system with a timer that will only activate when you turn it on/off, to an automatic option that will turn on when it senses that snow is falling. For more information about the variety of snow melt controls available from WarmlyYours, check out this comparison chart.

An Installation Plan Streamlines Your Project
There's no need to wonder exactly how much it would cost to add a heated walkway (or driveway, patio) to your home. Find out quickly with the WarmlyYours Instant Quote tool. After entering some basic project information, the tool will provide a quote with the recommended products and their respective costs.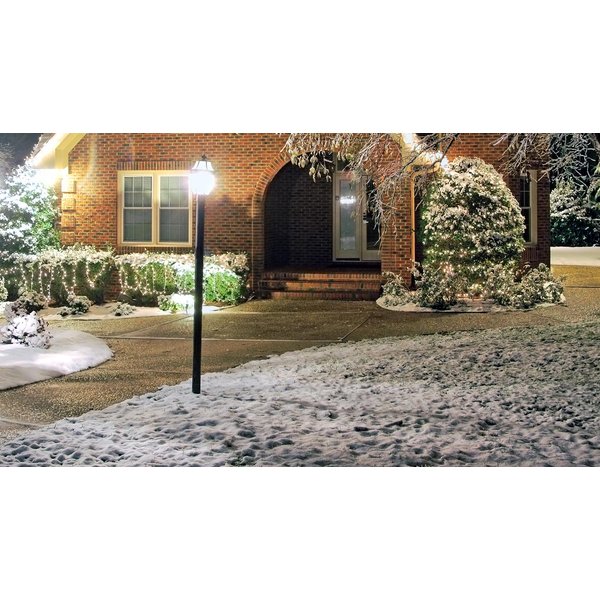 Once you have your quote, we suggest that you also get a free custom installation plan to insure a worry-free snow melting installation. Every WarmlyYours SmartPlan™ includes an itemized product quote with the exact pricing for your project, an electrical plan that explains what you need to ensure optimal functionality of your system, and an installation plan with detailed information to make installing easier. To receive your custom installation plan, you can submit a floor plan online, contact a WarmlyYours sales representative at sales@warmlyyours.com or simply call 800-875-5285.
WarmlyYours snow melting systems are backed by our unbeatable 10-year warranty. Plus, you have 24/7 access to our installation specialists so that whenever you need assistance you know you can call upon our technical support experts at 800-875-5285 for the answers to your installation questions. For more information on outdoor heating or any of our radiant heating products, visit us at www.WarmlyYours.com. 
Have you already installed a snow melting system under your walkway, driveway, or patio? Tell us about it by sharing your story on the WarmlyYours Facebook page or tweeting us @WarmlyYours.
---
Tell us About your Project
Our team of Radiant Experts is ready to help! Just tell us a little about yourself and your project to get started.
---
Did you find this post helpful?
Let us know by giving it some applause.
---
---