About a mile north of what is now downtown Milwaukee, a glacier path created steep bluffs along Lake Michigan and sculpted its current terrain. In addition, Milwaukee's location in the Great Lakes Region has contributed to its frigid, snowy winters. 
With an average annual snowfall of 52.4 inches, Milwaukee homeowners would be well served to install a snow-melting system to save them the backbreaking labor of shoveling or plowing snow from their driveways, walkways and patios. When replacing or installing a new driveway or walkway consider adding outdoor radiant heating underneath and you'll be amazed by the convenience and safety it adds to your daily winter routine. 
Outdoor Heating Keeps Walkways Safely Clear of Snow
When this Milwaukee homeowner needed to replace her walkway recently, she thought it would be a wise investment to add an outdoor heating system underneath the sidewalk leading up to her home. First, she wanted to ensure that her family and friends had safe access. Second, with the typical snowy winters in the Midwest, she had to dig out from a few snow storms and wanted to avoid that strenuous, back-breaking labor of shoveling in the future. See installation plan below.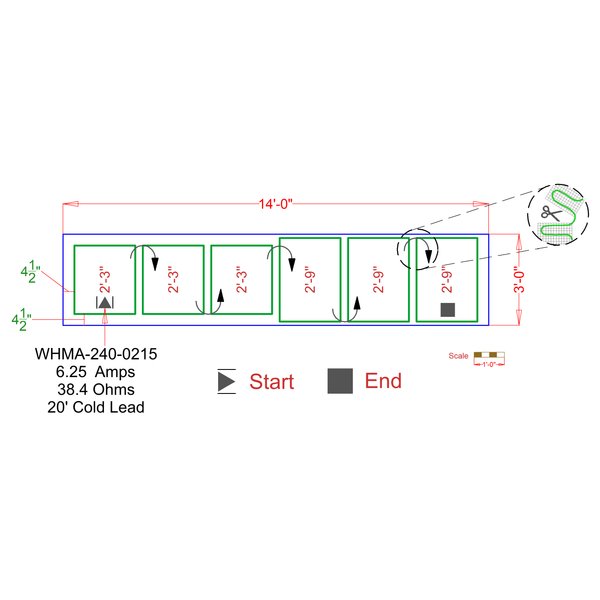 To heat 30 square feet of the 3 foot wide by 14 foot long walkway it cost just $360.00. She chose the snow melting mat option as it was fast and easy to install. Once the system had been determined, it was time to add the control. There are numerous control options to pair with any snow melting system.
Choose from Among a Wide Selection of Controls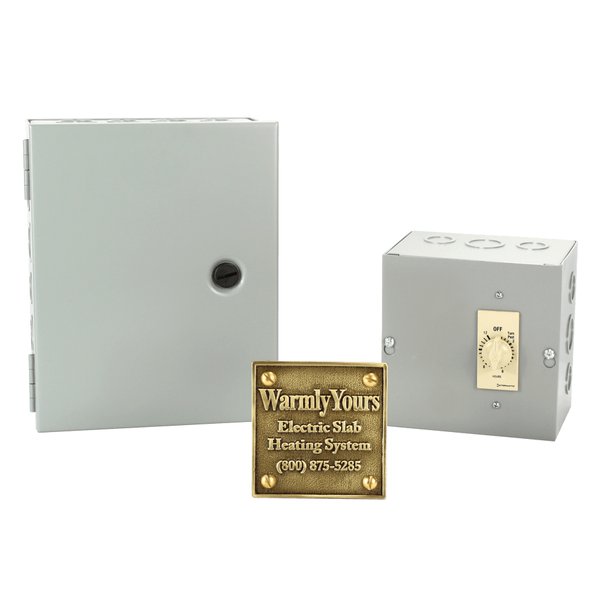 There are a wide array of snow melting controls to suit any budget and lifestyle from manual and economy to advanced and premium.
One cost-effective option is the WarmlyYours manual snow and ice melting control. 
This control features a 12-hour, adjustable timer and a NEMA 1 enclosure with hinged cover that is suitable for use with relay panels. UL Listed at 120 VAC operational voltage.
To minimize operating costs, another option is the Advanced Snow Melt Control that comes equipped with automatic and manual override operator controls. The Advanced Snow Melt Control includes an adjustable hold-on timer to continue heater operation up to 8 hours after snow and ice accumulation stop to ensure complete melting. You can compare all the available snow melting control options here.
Free Quote and 'Smart' Installation Plan – Fast and Easy to Review
There's no need to wonder exactly how much it would cost to add a heated walkway (or driveway, patio) to your home. Find out quickly with the WarmlyYours Instant Quote tool. After entering some basic project information, the tool will provide a quote that shows the recommended products and their respective costs.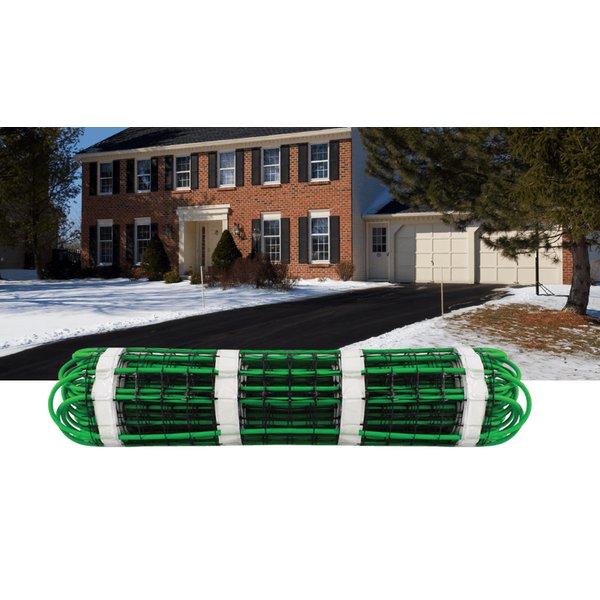 Once you have your quote, we suggest that you also get a free custom installation plan to insure a worry-free snow melting installation. Every WarmlyYours SmartPlan™ includes an itemized product quote with the exact pricing for your project, an electrical plan that explains what you need to ensure optimal functionality of your system, and an installation plan with detailed information to make installing easier.
To receive your custom installation plan, you can submit a floor plan online, contact a WarmlyYours sales representative at sales@warmlyyours.com or simply call 800-875-5285.
WarmlyYours snow melting systems are backed by our unbeatable 10-year warranty. Plus, you have 24/7 access to our installation specialists so that whenever you need assistance you know you can call upon our technical support experts at 800-875-5285 for the answers to your installation questions.

If you are replacing a driveway, patio, landing or sidewalk, then spring or summer are ideal times to install snow melting. For more information on our outdoor heating or any of our radiant heating products, visit us at www.WarmlyYours.com. You can be sure we have a radiant heating solution designed to make your life a whole lot easier.

---
Tell us About your Project
Our team of Radiant Experts is ready to help! Just tell us a little about yourself and your project to get started.
---
Did you find this post helpful?
Let us know by giving it some applause.
---
---