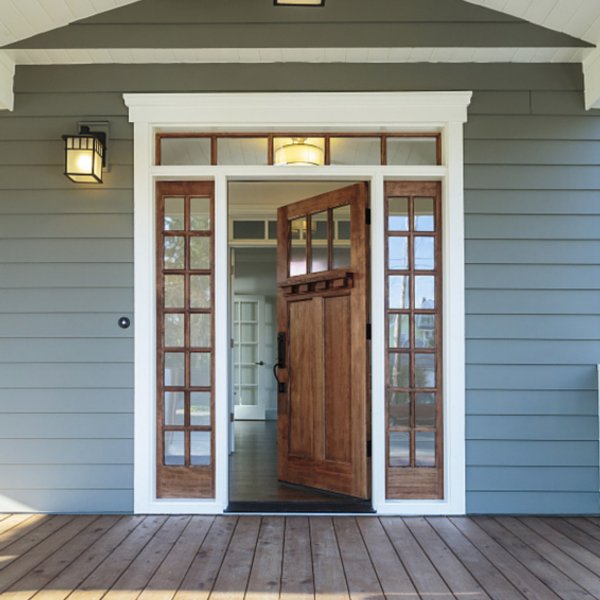 "Open sesame!" When you utter this phrase, you might expect the doors in front of you to magically open and reveal a secret room filled with treasure. You might imagine finding mounds of gold coins, goblets, jewelry and statues.
Today, when you say these words, you could be greeted by an invisible modern-day treasure.
When the homeowner opens the door, the house inside looks just as you'd expect. It isn't until you take a step inside from the rain that you notice your shoes magically begin to dry. This magic comes from heated entryway floors!
You only get one chance to make a first impression, and the entryway is that chance. That's why some homeowners opt to install electric radiant floor heating under their tile, stone, vinyl or hardwood floors at the entrance to their homes. This hidden treasure adds luxury and function to the most popular place for your family and guests to take off their shoes. They will immediately feel the warmth when they enter your home — at little cost to you!
The cost of heating an entryway
Installing electric heated floors in the entryway of your home is very affordable. For instance, it costs less than $750 to install an electric floor-heating roll in a 70-square-foot entryway.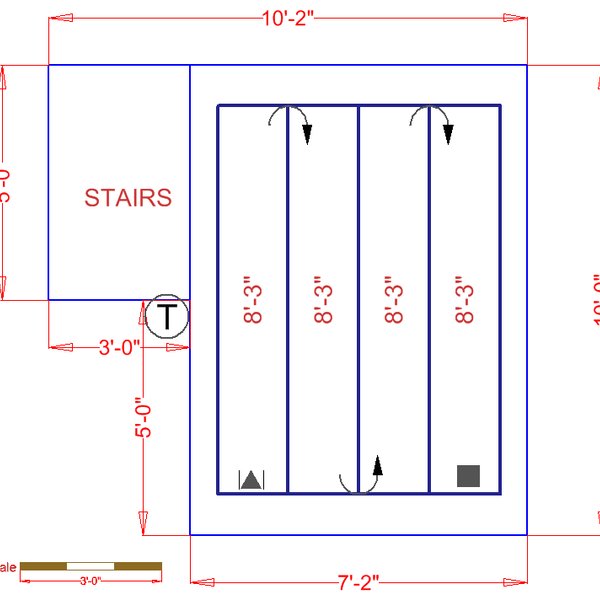 This floor plan requires one 1.5- by 33-foot TempZone™ Flex Roll and a SmartStat™ programmable thermostat. The Flex Roll costs $544.50, and the SmartStat™ costs $169, bringing the total to $713.50. That equates to just $11 per square foot, excluding the price of the thermostat!
The operating cost of the system is also low. According to WarmlyYours' Energy Use Calculator, it costs 26 cents a day, on average, to run this system for 8 hours a day.
Although this floor-heating system offers an affordable price for heating an entryway, experienced DIYers can lower the price even further by purchasing TempZone™ Cable. This option is more labor intensive, but it is the most inexpensive floor-heating system available. Instead of rolling out the Flex Roll and making cuts and turns as needed, the cable is installed manually using plastic fixing strips.
However, it's important to note that TempZone™ Cables have a lower wattage than TempZone™ Flex Rolls. The cables offer 12 watts per square foot when spaced 3 inches apart, while TempZone™ Flex Rolls offer 15 watts per square foot with cable spaced 3 inches apart within a mesh mat. To determine if TempZone™ Cables can act as a primary heat source for a room, you should consult the WarmlyYours Heat Loss Calculator.
Calculate your cost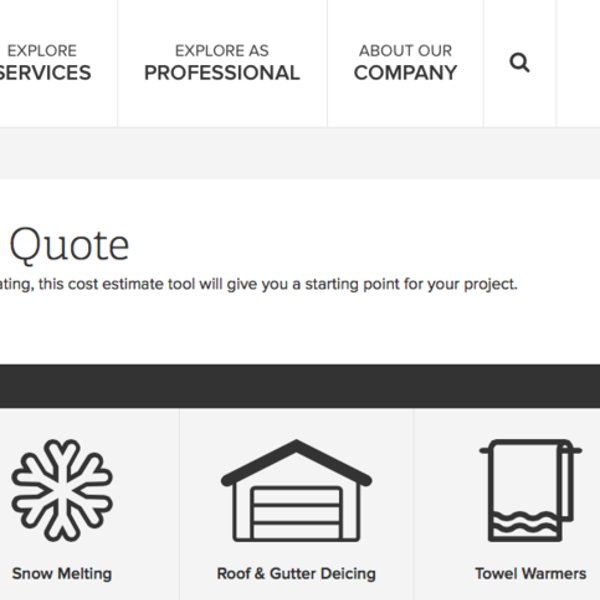 If you're thinking about replacing the flooring in your entryway, now is the perfect time to add electric radiant heat underneath! To find out how much it costs to heat your particular space, the first step is to check out WarmlyYours' Instant Quote tool online. By plugging in some simple information about your project, the tool will tell you which floor-heating products you need and how much they will cost. It also gives you the option to upload a drawing or image of your room's layout so that our sales team can provide you with a customized installation plan. This plan shows you exactly where the electric floor heating will be located and how it will be laid out for optimal functionality.
Then, if you'd like to go about installing the system yourself, you can give our technical experts a call! They are available 24/7 at 800-875-5285 to answer any of your questions.
For more information about how easy it is to add a little magic to your home, visit www.warmlyyours.com.
Links:
Instant Quote: www.warmlyyours.com/my_projects/new
Energy Use Calculator: www.warmlyyours.com/floor-heating/cost-calculator
Heat Loss Calculator: www.warmlyyours.com/floor-heating/heatloss-calculator

Related Articles:
'Brotherly Love' Meets Affordable, Radiant Renovation
https://www.warmlyyours.com/en-CA/posts/floor-heating---Brotherly-Love-meets-affordable-radiant-renovation-1142
How to Transform a Cold Basement with Radiant Heat
www.warmlyyours.com/posts/basement-remodeling--How-to-Transform-a-Cold-Basement-with-Radiant-Heat-1138
Embracing Valuable Change in a San Francisco Bathroom
https://www.warmlyyours.com/en-CA/posts/bathroom-remodeling--Embracing-Valuable-Change-in-a-San-Francisco-Bathroom-1134
Radiant Heat's Big Impact in a Small Kitchen
https://www.warmlyyours.com/en-CA/posts/countertop-heating--Radiant-heat-s-big-impact-in-a-small-kitchen-1131
Budget-Friendly Radiant Heating in our Nation's Capital
https://www.warmlyyours.com/en-CA/posts/bathroom-remodeling--Budget-friendly-radiant-heating-in-our-nation-s-capital-1127
---
Tell us About your Project
Our team of Radiant Experts is ready to help! Just tell us a little about yourself and your project to get started.
---
Did you find this post helpful?
Let us know by giving it some applause.
---
---