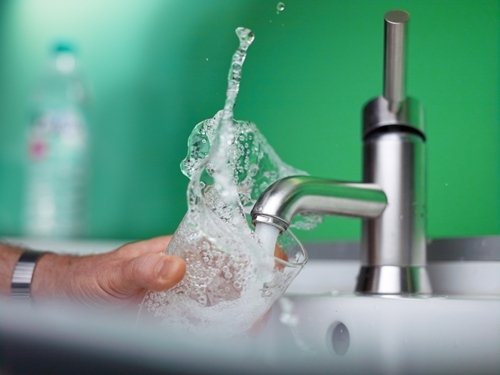 If there's any place where people want to feel they are in harmony with their surroundings, it's in their homes. And if they like to be in tune with nature as well, they're in luck, because the Pantone Color Institute has chosen emerald green as the color of the year.
"Emerald brings a sense of clarity, renewal and rejuvenation, which is so important in today's complex world," said Leatrice Eiseman, Pantone's executive director. "[But] there will be the consumer's expectation of practicality - what colors will have staying power and can be relied upon as a steadying influence in unsteady times."
Green Rejuvenates
Although emerald is often a color seen as luxurious and sophisticated, green in all its shades is also the color that's most abundant in nature, and can play a role in what Eiseman calls "skillfully balanced color palettes" that homeowners rely on to have long-lasting appeal.
Colors like emerald green can be used to rejuvenate a room design with accents and accessories in this jewel hue. In a living room, it may be an accent wall while a dining room may be accessorized with collectibles that feature emerald as a main color.
Kitchens are a natural place to play up the connection between green in nature with a selection of herbs for cooking or plants for decoration. Accents can range from a window valance to storage bins on a counter.
A bathroom is an ideal place to display green plants that will benefit from steamy, moist air. Keeping a bathroom warm during all the seasons of the year is easy with radiant floor heating, which allows people can step out of a shower onto a warm floor rather than cold tile. Being able to wrap oneself in warm towels straight from heated towel racks is another great advantage.
Neutral or Accent?
Green is versatile enough to act as a neutral or an accent color, according to Better Homes and Gardens. For those who like deep, rich colors, hunter green is one that complements virtually any other hue. Light mint green is a beautiful pastel that may not get as much use as a soft blue or creamy yellow, but it also is a good backdrop for accent shades.
Color is one of the essentials needed for a room makeover to succeed. Integrating a new color like emerald into an existing design scheme can be done in a way easily with changeable items, including area rugs, decorative pillows or photo frames.
---
Tell us About your Project
Our team of Radiant Experts is ready to help! Just tell us a little about yourself and your project to get started.
---
Did you find this post helpful?
Let us know by giving it some applause.
---
---