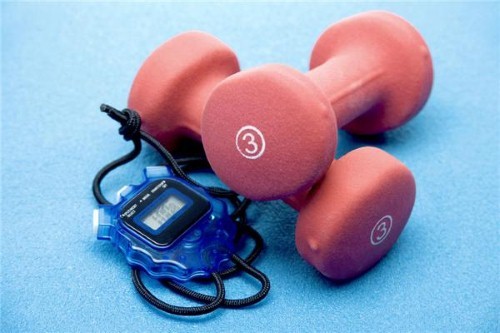 So you've been thinking about dedicating more time to working out this coming autumn and winter. But as tough as it is to run outside, sometimes just getting out of the house and driving to the gym is twice as difficult. You're not alone - many folks find that the hardest part about working out isn't the free weights or 40 minutes on the elliptical - it's finding the impetus for the trip.
But what if your gym were right at the end of your driveway? One of the most popular spots for renovation in recent years has been the garage. People are rethinking this storage space as everything from an art or yoga studio to an extra bedroom - sans cars of course. But it may just be the perfect locale for your home gym. With a little remodeling, some premium equipment and a few cozy accents, you'll find yourself waking up each morning eager to hit the gym before work!
Looking for a place to start? Consider these tips.
Consider your flooring
While some people may prefer the garage's original hard concrete, consider reflooring your new home gym with hardwood. It's easy to clean and has style to spare. Whichever route you go, installing radiant floor heating is a good idea. It's an energy efficient way to heat your home gym that won't blast you with hot air from dusty ducts and vents.
Grab the essentials
Sometimes it can be hard to know what to buy when it comes time to equip your home gym. You can certainly invest in a number of machines, but there are a few essentials you'll definitely want. First, grab a solid set of free weights. You don't need to cover the full spectrum, but dumbbells are an essential part of your exercise routine, and you can always add more as you need them. You'll also want an exercise mat that you can comfortably do sit ups and stretches on. It makes for a great yoga locale as well. Thirdly, you'll definitely want some sort of cardio machine. A treadmill for running, jogging and walking may be the safest bet, but if you're concerned about your knees and potential impact injuries, look into ellipticals. Lastly, consider getting a weight bench. While you can do presses with your dumbbells, a weight bench gives you more stability.
Like this post? Subscribe for regular updates
Make sure you don't miss out on the latest news in radiant heating by subscribing to our blog. We'll send you an email with links to the newest posts from WarmlyYours.
We won't share your information and you can unsubscribe at any time with a single click.
---
Did you find this post helpful?
Let us know by giving it some applause.
---
---