If the thought of stringing heating cable back and forth across a room fills you with dread, you're the reason WarmlyYours created custom floor-heating mats. TempZone™ custom floor-heating mats are precut according to your specific room dimensions so that you never have to worry about free-forming cable or even cutting and turning a mesh roll of pre-constructed heating cable. You simply adhere the custom mat to your subfloor, apply thinset or self-leveling cement, and install the flooring. All of the tricky angles and tight spaces of the room have already been accounted for and built into your custom mat design.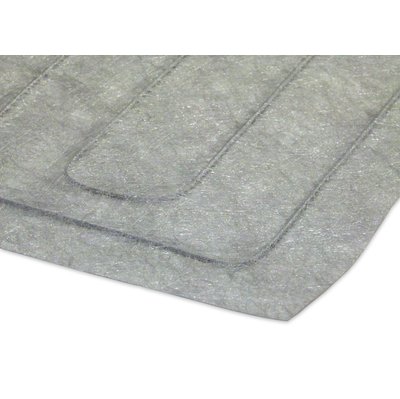 As technology gets more and more advanced, WarmlyYours Radiant Heating has been able to upgrade its TempZone™ Custom Mats as well. As a result, the new-and-improved custom mats are more durable, precise and flexible for different types of projects.
More Durable
Previously, TempZone™ Custom Mats featured the heating cable attached to a single layer of fabric. Now, the heating cable is embedded between two layers of fabric, making the mat even more durable during installation. When it comes to electric cable, the more protected it is, the better. Installers should always use a digital ohmmeter and Circuit Check during installation to ensure that the cable is not damaged during installation; however, having an extra layer of protection will make damaging the heating element less worrisome.
More Precise
The updated Custom Mats also allow for a greater level of precision in manufacturing the mats to the room's specifications. The maximum length of the mat has been extended from 15 feet to 20 feet, and the minimum dimensional increment has decreased from 1.5 inches to 1 inch. This allows the mat to be tailored to the room's layout even more precisely.
More Flexible
TempZone™ Custom Mats are also more flexible than before because they are available in a 208-volt version, which is typically used in commercial applications. Previously, the mats were only available in 120- and 240-volt options. With the mats now available in three popular voltages, commercial contractors now have another option when it comes to in-floor heating.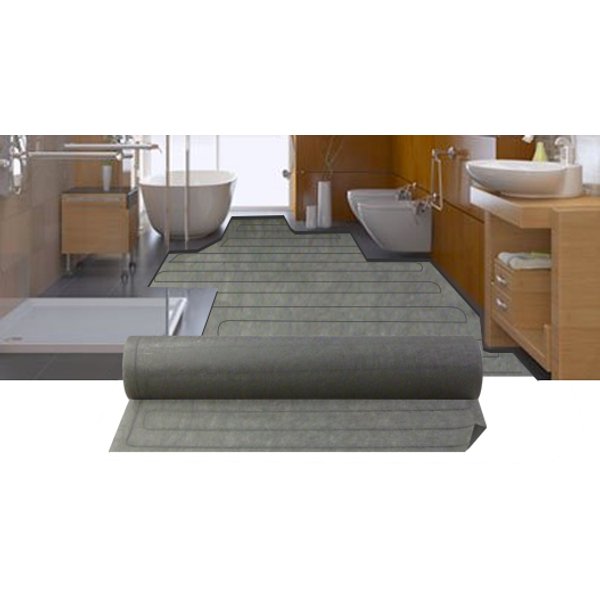 What's the Same?
Aside from these updates, TempZone™ Custom Mats are still designed for use under tile, stone and hardwood floors. They radiate 12-15 watts per square foot to ensure warm, even heat in any room. The cost is typically $15-$20 per square foot. And, they come with WarmlyYours's 25-year No-Nonsense Warranty, which is one of the most comprehensive warranties in the industry. In the case of a defect, the warranty covers not only the repair or replacement of the mat, but also any labor and materials required to complete the repair or replacement.
With the upgrades added to the existing strengths of TempZone™ Custom Mats, you can't find a more convenient, easy-to-install floor-heating option.
For more information about TempZone™ Custom Mats, click here. To find out how much it would cost to install a custom floor-heating mat in one of your rooms, use the free WarmlyYours Instant Quote tool. After entering some basic information about your project, this tool will tell you what floor-heating options are available to you and how much each would cost. Before the winter months hit, now is the time to look into adding some extra warmth to your home! 
---
Tell us About your Project
Our team of Radiant Experts is ready to help! Just tell us a little about yourself and your project to get started.
---
Did you find this post helpful?
Let us know by giving it some applause.
---
---