Technical data for the 4 kit sizes.  All Cables are constant watt, 5 watts per foot.  All clip bags contain 19 clips and 16 cable spacers, number of bags varies by cable length.
Currently, only 30, 60, 80, and 100 foot lengths are available.  Others may be added later.
OHMS per kit
30'=99 ohms
60'=50 ohms
80'=36 ohms
100'=30 ohms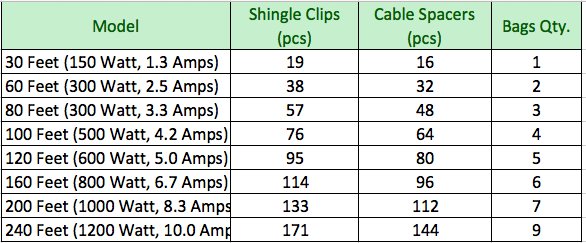 Update AISA 9/28: Original specs with ohms from the manufacturer attached.