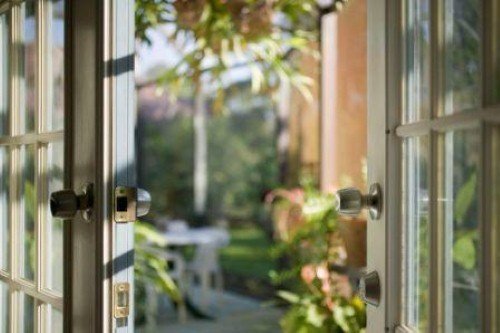 Conservatories don't show up in homes all that often any more. A thing of the past, for when the wealthy wanted to grow oranges and limes in the middle of November, conservatories have ceased to serve their original purpose with the advent of the grocery store. But for all the original intentions of the conservatory, there's still quite a lot to gain from them. And while you may not want to renovate an entire room of your home into a miniature green house, a light-filled conservatory may make for a stylish and even healthy addition. Consider these excellent reasons you should consider designing one and how best to go about it!
It will vastly improve your home's air quality
Air quality is a big deal in today's world. With concerns about global warming, pollution and carbon footprints implicit in almost every conversation about the environment, it's no wonder! But as much as you should care about the air quality outside your home, be sure that it's top notch inside as well. Having a room full of thriving and healthy plants can go a long way toward ensuring that.
If you want to keep those plants cozy and warm all winter long while continuing your crusade for better interior air quality, you may also want to consider investing in radiant floor heating technology. Radiant heat is an energy-efficient and green way to keep your home warm, but it also has the benefit of heating using convection currents. This means that unlike forced hot air, which utilizes old and dusty vents to heat a room, radiant heat is all natural and won't flood a space with allergens and dust.
It's a beautiful space to do just about anything
Simply put, a conservatory is a beautiful spot that infuses the indoors with a little bit of the outdoors. All that green is going to need some beautiful color compliments, so stick to relaxing earth tones. A conservatory needs to get a lot of light so that the plants can thrive, but that also makes it a wonderful place to kick back with a book, especially during the cool winter months. If you like, set up a small table and chair - somewhere you can enjoy your morning coffee or eat a meal with a view.
With such a beautiful space, you're sure to find plenty of uses for it!
---
Tell us About your Project
Our team of Radiant Experts is ready to help! Just tell us a little about yourself and your project to get started.
---
Did you find this post helpful?
Let us know by giving it some applause.
---
---