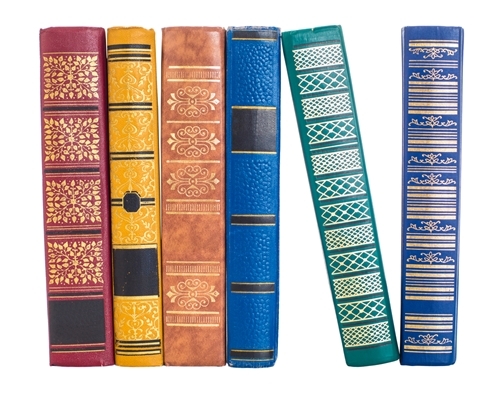 Building a home library not only helps organize a book collection, but can provide an interesting element in the room design of a home office, den or family room. An important part of it is a reading nook that exudes comfort and relaxation.
Setting Up
According to HomeDesigning.com, the amount of available space will determine which type of shelving is best - built-ins with floor-to-ceiling storage, mounted shelving that allows adjustment for shelf height or glassed-in bookcases that preserve older books.
Organizing the volumes may be done alphabetically, by subject or genre or even color. It may be best to separate hardcovers from paperbacks for aesthetic appeal. Also, lining up two rows of paperbacks, with taller ones in the back row, doubles the storage on one shelf.
Lighting the Way
Soft lighting is great to underscore the coziness of an area set off by itself and may come from a small secondary lamp. But a task lamp focused on the reading area from over the shoulder is the best way to go to prevent eye strain.
If the nook can be located next to a window for natural light during the day, all the better.
Natural light and energy-saving LED illumination create the least amount of glare on a reading tablet or laptop screen, if one chooses to read digitally.
To ensure warmth in the reading area, radiant heat is unobtrusive because it heats from the floor rather than through air ducts or supplied by radiant panels in the walls. A home library should create a warm atmosphere by how it's furnished but real heat that's energy-efficient takes care of the practical needs of the space. 
Furnishing the Nook
A nook should be set off from the rest of a room and the easiest way to do that is to paint it a different, but complementary color from the overall space. An accent wall is enough if the nook doesn't have any dividers around it.
Deeply cushioned love seats, beanbag chairs or over-sized floor pillows will provide comfortable seating. Add smaller pillows for back support.
For a true book lover, accessorizing a reading nook may incorporate art or collectibles related to the written word - old book covers, artwork of literary characters or a collection of bookmarks arranged in a wall gallery. Another way to personalize the home design is to add photographs or personal items alongside books on the shelves.