Haven't heard much about "smart homes" and "home automation" lately? That doesn't mean it's disappearing. On the contrary, it may be becoming more mainstream.
According to a new Houzz & Home survey, the number of home renovators who say integrating smart technology into their homes is a top priority has increased 3 percentage points from 2014 to 2016. Furthermore, home automation systems increased in popularity last year among first-time, repeat and long-term homeowners. Overall, 21 percent of renovating homeowners added home automation systems to their homes last year compared with 19 percent in 2015.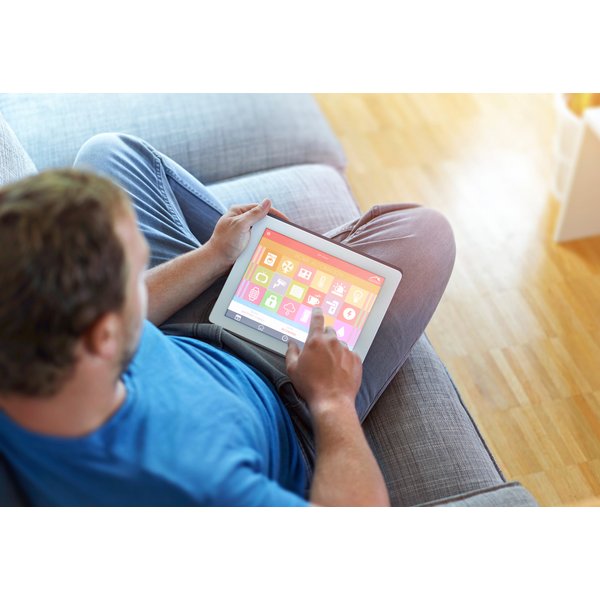 "The smart home market is experiencing strong growth and is preparing the transition from early adopters to the early majority," said Tom Kerber, Director of IoT Strategy at Parks Associates, said in a statement. "Natural language control and analytics-based automation are simplifying the user experience and together act as a catalyst for the smart home market."
The research firm estimates that more than 40 million U.S. households will have a smart thermostat by 2020.
Smart thermostats can operate alone or as part of a home automation system. Some of their most prominent benefits include remote control from a smartphone or tablet, running reports to help the homeowner save energy, automatic temperature programming to save energy, and more. In short, they allow homeowners to save energy (and therefore money) in the most convenient way possible.
Radiant Heating Thermostats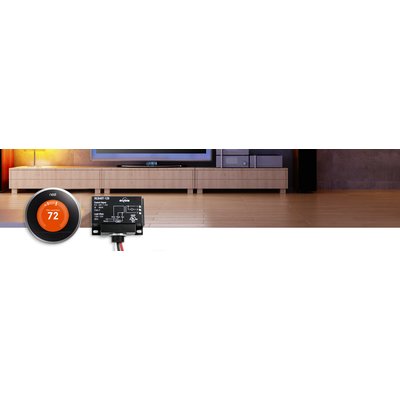 In regard to radiant floor heating, there are a number of smart thermostats that can be integrated with a WarmlyYours system. If you want to use a third-party thermostat like the Nest, you can purchase one from your local hardware store and use a WarmlyYours third-party integration kit to pair it with your WarmlyYours floor-heating system. To make sure you're getting the right integration kit, there are three things you need to do.
Make sure the thermostat is compatible with radiant floor heating. To find out, contact WarmlyYours at 800-875-5285.
Identify the voltage of your floor-heating system. If your system is 120 volts, you should purchase a 120-volt integration kit. If it is 240 volts, get a 240-volt integration kit.
Determine if your thermostat senses ambient (air) or floor temperature. If your thermostat only senses ambient temperature, you should purchase an integration kit without a floor sensor. For example, the Nest only has the ability to sense the temperature of the air. Therefore, you won't need a floor sensor. The thermostat will factor in the heat from the floor with the air temperature that it's sensing. However, if your thermostat is able to sense the floor temperature directly, you'll need an integration kit with a floor sensor.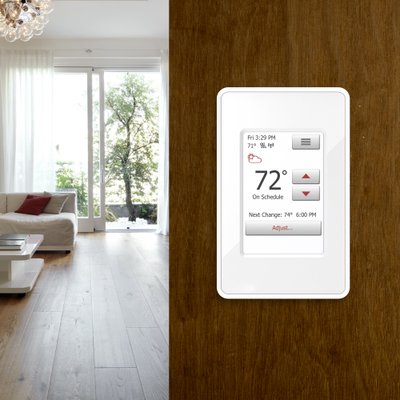 You can also purchase a smart thermostat from WarmlyYours that works without an integration kit. The nSpire Touch WiFi is a relatively new control that allows homeowners to operate their floor-heating system remotely. It features a 3.5-inch touchscreen display, energy log for tracking usage, and quick and easy programming. Plus, it includes a floor sensor so the homeowner can precisely tell the temperature of the floor and modify it accordingly.
For more information about third-party integration kits and WarmlyYours's nSpire Touch WiFi thermostat, visit www.warmlyyours.com. 
---
Tell us About your Project
Our team of Radiant Experts is ready to help! Just tell us a little about yourself and your project to get started.
---
Did you find this post helpful?
Let us know by giving it some applause.
---
---