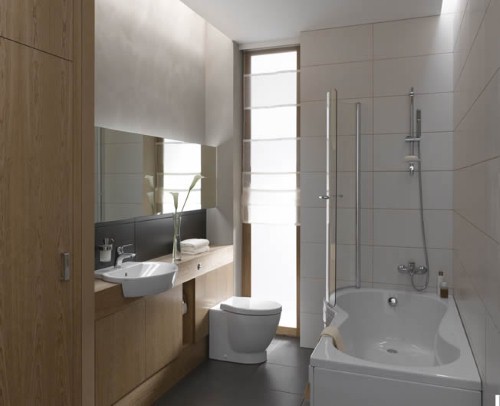 If you think your bathroom could use an upgrade but you aren't sure where to start, there are a few small adjustments you can make to your living space in order to make it feel fresh and welcoming. Although you might think that it will take weeks to get the decor you're looking for, there are alterations you can make to your bathroom immediately that can instantly transform it into a more inviting space.
First, think about making upgrades to your space to enhance its convenience and turn it into a room of luxury. By splurging on one or two pieces for your bathroom, you can make it a place that you look forward to going to on a regular basis.
A mirror defogger is one option to consider if you find it irritating to constantly deal with a foggy mirror after you step out of the shower. A defogger is designed to transmit warmth to the mirror to prevent steam from clouding the surface.
In addition, you might want to add radiant floor heating to your bathroom to provide comfort under foot. Because bathrooms typically have solid floors, they can become cool to the touch, especially during the winter. Radiant heat is one way to eliminate this problem and it can also reduce the need to turn up the thermostat.
Once you have made your bathroom more comfortable, you can work on aesthetic changes. Real Simple reports that one way to add interest to a bathroom and give it a fresh look is to bring in old furniture and use it in unique ways. For instance, a miniature drawer can be brought in to hold towels or a wooden chest can be used to store toiletries.
Freshome.com reports that in addition to utilizing existing furnishings and having them serve a new purpose, you might want to consider adding new color to your walls. Painting a room is something that may take a few days, but it can do wonders when it comes to creating a fresh, vibrant look.
If the possibilities are overwhelming, remember that you can make these adjustments over a period of time rather than all at once. This can also give you more of an opportunity to reflect on your design options.
Like this post? Subscribe for regular updates
Make sure you don't miss out on the latest news in radiant heating by subscribing to our blog. We'll send you an email with links to the newest posts from WarmlyYours.
We won't share your information and you can unsubscribe at any time with a single click.
---
Did you find this post helpful?
Let us know by giving it some applause.
---
---